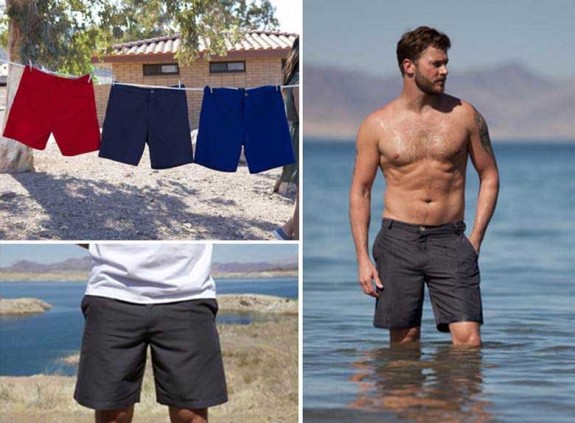 NEW YORK, Jun 11, 2013/ — With Father's Day and the official first day of summer just four days apart, Flint and Tinder's "All Summer Short" might just be the most relevant gift for the most important man in your life.
The All-Summer Board Short ($69.95 at FlintandTinderUSA.com) is a swimming trunk that looks like a pair of shorts. There are no crazy patterns or pockets and it is unlined so you can wear them with underwear.
It's also a pair of shorts that functions like a bathing suit (performs well in the water, fast drying, and waterproof mesh pockets).
The fabric is a peached microfiber that is water resistant. What makes the fabric different is that it doesn't look like a board short/bathing suit, but can be a completely functional bathing suit.
The inside of the pockets are lined with mesh, so they won't fill with water when you swim. They also feature a fully functional fly, button and hidden draw cord to keep the shorts secure at your waist. Best of all, they are made right here in New York.
So, why buy a swimsuit you'll only wear 4 days this summer when you could have something you'd wear all 4 months instead?