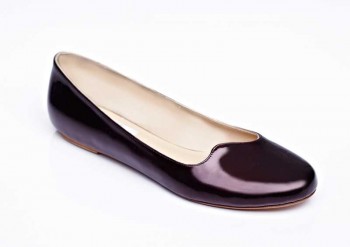 DALLAS, Jul 2, 2013/ — Like the caterpillar who turns into a butterfly, the XALF Metamorphosis collection is a salute to glamorous womanhood as she transforms from the naïve to the astute observer of the finer things in life.
XALF helps her step out of her chrysalis so that she can spread her wings and taste the finest, even the ostentatious offerings of the fashion elite.
Acmon (RM590)
This sensual pair of patent leather ballet flat, which pairs excellently with its gold piping, is the perfect companion in the boardroom and long-haul flights – conforming to the contours of one's foot indefinitely with its Vero Cuoio sole.
Anise (RM1150)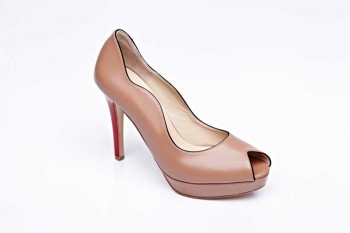 Evening soirees favours the Anise peep-toes for its durability and flexibility. Expect similarly high standards in calf leather and black curving piping with a dash of dangerous red patent leather on a four inch heel.
Fluvia (RM1150)
A black suede pump with red-patent leather is a chic and exciting alternative to boring colour-blocking. Need proof? Slip into these four-inch antidote for shopping blues and paint the town red.
Indra (RM1150)
Peep toes alone just don't cut it. Indra tackles the conundrum by adding a sling back buckle and gold piping to the upper, giving this literal five-inch high-tops a sophisticated appearance.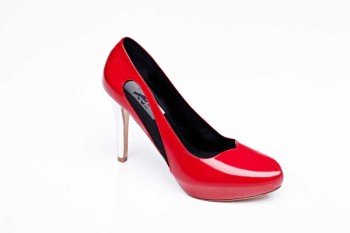 Lupine (RM1150)
These red patent leather pumps, an update of a classic with peekaboo cut out with fine black netting, tops any girl's wish list for the looming summer season. Slip on this scorcher and bring the heat.
Lyside (RM1150)
Give your wardrobe a boost of clour with the Lyside. Made as a marriage of a yellow patent leather upper and a lace-lined wedge heel, they are also fitted with Vero cuoio soles for extra slip-in comfort.
Monarch (RM1150)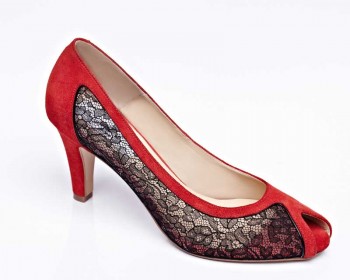 A little TLC (Tender Loving Care) goes a long way. Invest in the royal flourish of embroidered lace and streaks of red that offers a regal silhouette and hand-sewn finishing that brings things closer to earth in three -and-a-half inch heels.
Morpho (RM1150)
While we're all for the hardwearing gloss of patent leather, the plushy application of suede with playful gold studs , and the novelty of buckle sling backs remains the most versatile purple entry in your footwear arsenal.
Pima (RM1150)
Know your calf leather in this exquisite evening peep toe heels with see through lace swatches and subtle gold piping that is supported quite nicely with a shimmering hold heel.
Thoas (RM1150)
If it feels or looks like it means business, it probably is. Assimilating the essence of 'Metamorphosis': a lone butterfly-shaped window at the toe area is treated right with gold piping and a detachable belt buckle to mix things up a tad.
Zilpa (RM1150)
Inspired by the sleek cat of prey that is the leopard, Zilpa pays homage to the cast plains of sub-Saharan Africa with the similarly wanderlust worthy Zilpa that bursts with the spirit of adventure and hits of black patent leather.