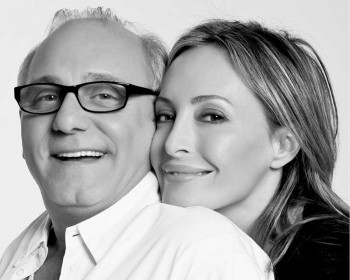 NEW YORK, Aug 29, 2013/ — In support of this national event and in celebration of the BCBGMAXAZRIA Spring 2014 Runway Shows, Max and Lubov Azria will be hosting an elevated event at the BCBGMAXAZRIA Flagship store on 40th and 5th in New York City.
Who: Max and Lubov Azria to host the BE CHIC BY GIVING NYC Launch Event following the BCBGMAXAZRIA Spring 2014 Runway Show taking place earlier that day. The event is open to the public with invitations extended to press, bloggers and notable supporters of the brand.
What: BCBGMAXAZRIA's BE CHIC BY GIVING charity initiative will kick off during the Spring 2014 runway season. Guests will enjoy champagne, macaroons, and an opportunity to meet Max and Lubov Azria while shopping the latest collection. In celebration of the three-day national charitable event, for every apparel item purchased, an item will be donated to charity.
When: Thursday, September 5th from 6:00 – 8:00PM
Where: BCBGMAXAZRIA
461 5th Ave at 40th Street
New York, NY10017