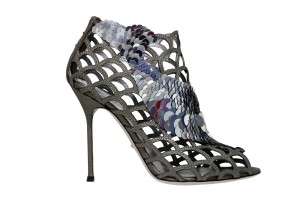 DALLAS, Apr 16, 2010 / FW/ — What began as the "Promenade Ball" on 1811 has become the most anticipated event in a teenager's life in 20th century America. Recently, the prom has also grabbed world headlines and according to the ACLU, a "right" of a high school student to attend.
But, though it has inspired horror movies and the real life horrors of a lawsuit, prom night is still, arguably the young people's introduction to society, where they mingle and socialize with their peers who are all wearing gowns and tuxedos.
Still, the night is not just about the clothes. It is also about "accessories" that range from hiring a stretch limo to wearing the right corsage. To girls, it's also about the right shoes because after all, prom night is all about dancing the night away!
Aside from making you feel you are the prom queen, the shoes has to be comfortable also, something that will allow you to dance the tango without missing a bit or be able to hold hands with your beau when you are standing without complaining that your feet hurts.
There are a lot of shoes in the market to today to choose from beginning with the avant-garde and very affordable Christian Siriano for Payless, to the highly covetable and affordable shoes at DSW all the way to the Cannes red carpet favorite, Sergio Rossi and French hip designer Barbara Bui.
[MARI DAVIS]