NEW YORK, AUGUST 6, 2013/ FW/ — Entitled 'The Korea Fashion Association Presents The K-Fashion Project', for its second season, The K-Fashion Project, created by the Korean Fashion Association, came yesterday to Intermezzo at the Javits Center to present Korean brands, UGIZ, Culture Call, JESSI N.Y. and Buckaroo Jeans.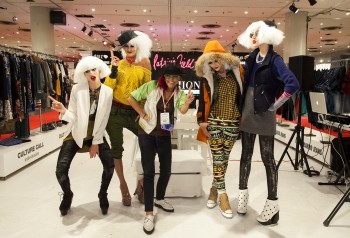 Guests enjoyed K-Pop music, Korean hors d'oeuvres and cocktails, while viewing the Korean designer collections at this season's K-Fashion Project, which was hosted and styled by world-renowned stylist, Patricia Field. Patricia Field's involvement in The K-Fashion Project stems from her visit to Seoul in June of 2012. Invited by the Korean Government, Field visited the stores of Korean designers, including Buckaroo whom she worked with on last year's New York showcase.
"This is an opportunity for me to work with K-Fashion again and I am looking forward to styling each collection. With their own unique identities and style, I am excited they are participating in Intermezzo and hope they are able to show the essence of Korean fashion."
"ENK International is excited to be an exclusive partner with Korea Fashion Association to showcase designs of Korean talents within our Shows. During Intermezzo Collections they will debut four brands: Buckaroo Jeans, JESSI N.Y., UGIZ, and Culture Call – bringing an Asian flare that is youthful, edgy and playful," said ENK International.
The purpose of The K-Fashion Project is to actively introduce Korean fashion to New York buyers and press to further advance, promote, and globalize the Korean fashion industry.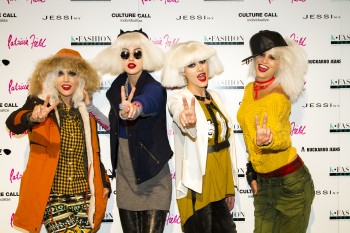 More About the Korea Fashion Association:
Korea Fashion Association is a special body corporate established in 1985 under the Ministry of Knowledge Economy with the purpose to advance the Korean fashion industry with approximately 300 total fashion companies including domestic national fashion brands, fashion designer's brands, trading companies and fashion related businesses as our members, Korea Fashion Association has been taking the initiative to protect the rights of our members and promote our members, and strengthen and globalize the competitiveness of the Korean fashion industry.
[DARBY RADCLIFF]  Photo Credit: CHP