NEW YORK, September 24, 2013/ FW/ — Entitled 'Ploosh Perfection', the luxury toy accessory company called Ploosh was created with the premiere goal of bringing smiles to people's faces by bringing them back to the worry free days of childhood. Ploosh's endearing and unique toys are meticulously handcrafted from the finest materials, evoke sophistication with an edge, and down to the smallest detail, each Ploosh is created to remind you of that child-like moment of delight.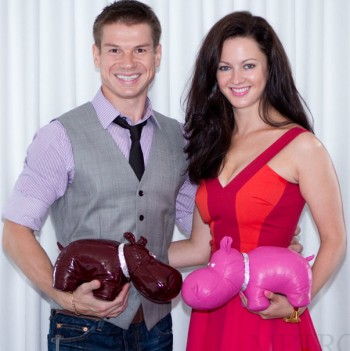 Fashion Windows catches up with Sasha Iastremska and Yuriy Zubarev, the talent behind Ploosh, to learn more about this luxe leather toy accessory company.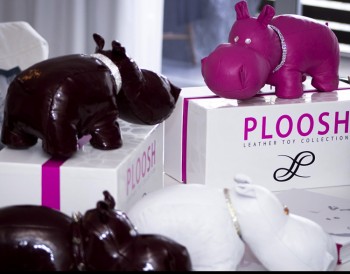 Fashion Windows: What was the inspiration behind Ploosh?
Sasha Iastremska: Well, first of all I wanted to say that I've always loved stuffed toys and keep a ton of them at my home. One day, I came across a leather toy and thought that the idea of a leather toy was really neat. The image of it was haunting me until I finally gave up and decided to make one in my own vision.
In my mind, I saw an adorable little elephant, designed in luxuriously beautiful patterns with crystal adornments. I thought how wonderful would it be to give people an opportunity to be a child and at the same time remain fashionable and sleek.
The idea behind Ploosh is to relive your happiest childhood moments through your Ploosh.  Since then, I was committed to making this thought into reality and that's how Ploosh was born.
What were your favorite materials and hues used in your latest Ploosh collection?
We love working with Italian leather in various colors and patterns. Our newest Plooshes boast iridescent, reptile, and pearlescent finishes. In addition, since it is fall and we feel like cozying up in something warm, we started a Ploosh line in silky suede, in all the beautiful fall colors, such as red, pale pink, forest green and so on.
Suede Plooshes made quite an impression during New York Fashion Week so we had to continue it. Stay tuned for all these items as they are going to be up on our site, www.plooshplace.com  very soon. And if you would like to keep track of all the new Ploosh animal purses, receive announcements and see how celebrities adopt Plooshes, please join us on https://www.facebook.com/PlooshPlace
What's your design aesthetic?
We are inspired by many things, runway fashion, art, and music. However, we are influenced, first and foremost, by the people, our customers and fans, their sense of style and the way they express themselves. We want Ploosh to be an extension of their own personal style, while providing warm companionship and bringing out their inner child. Each Ploosh is a one-of-a-kind item that possesses its own mood and personality that speaks to like-minded individuals.
What has been the best moment of your career thus far?
Seeing Ploosh walk down the runway at the AZ Araujo fashion show in Miami during Miami Fashion Week this past summer was definitely a big moment for
us. We were just starting out and seeing our animal purses, being carried by gorgeous models, in absolutely stunning swimwear was a dream come true. We
can confidently say that AZ discovered Ploosh.
What's next for Ploosh Place?
Well. stay tuned for a new line called 'Ploosh Downtown' that will feature new exciting materials, such as denim, cool patterns and edgy detailing, such as chains, spikes, studs and so on. Additionally, we are working on developing new animals and one of them may be a Koala.
Where can customers purchase Ploosh Place products?
Currently we sell Ploosh animal purses on our website www.plooshplace.com and in Reddz Trading Boutique in Washington DC. We are also in direct conversation with several NY boutiques and are very much looking forward to being in New York.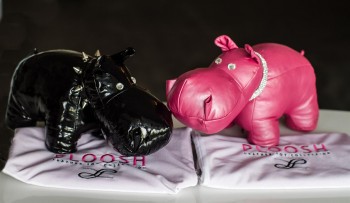 "Ploosh"
For More Information about Ploosh, Check Out:
https://www.facebook.com/PlooshPlace
@Ploosh_Place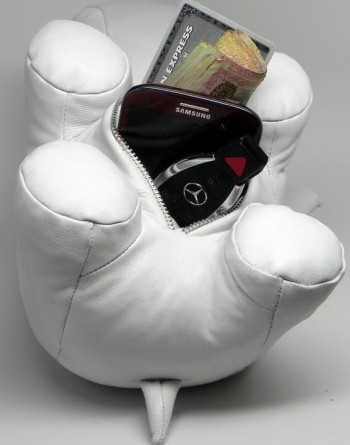 [DARBY RADCLIFF]
 Photos Courtesy of Ploosh