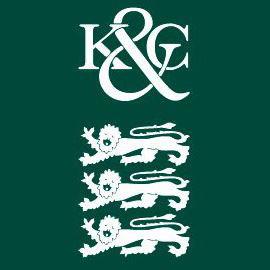 NEW YORK, Sep 17, 2013/ — New York-based British designer Simon Spurr has been named SVP of design and Creative Director of Kent&Curwen, an esteemed British heritage brand.
An acclaimed designer, Spurr brings over 17 years of menswear design experience, having worked for Yves Saint Laurent, Calvin Klein, Ralph Lauren and Tommy Hilfiger, before launching his namesake brand, SIMON SPURR in 2006.
With a clean and confident design aesthetic informed by both his English upbringing and firmly built framework that emphasizes, quality, color, proportion and deliberate subtly, Spurr's designs have been touted comparable to the likes of the sophisticated, precision tailoring of Savile Row, a reputation well-suited for the role overseeing Kent&Curwen's design direction.
Commenting on his appointment, Simon Spurr said, "I am very excited to join Kent&Curwen and be part of a brand with such rich British heritage. It's a wonderful opportunity to not only work with their talented team, but also further define the Kent&Curwen brand."
Though Kent&Curwen just recently debuted in North America at select retailers, the brand has been around since 1926. It was established by Eric Kent and Dorothy Curwen as the original supplier of neckwear to Britain's regiments and elite universities and clubs.
Known for its bold and colorful designs for menswear, Kent&Curwen has planned flagship locations opening mid-fall 2013 on London's Savile Row and New York's Madison Avenue.
www.kentandcurwen.us.com