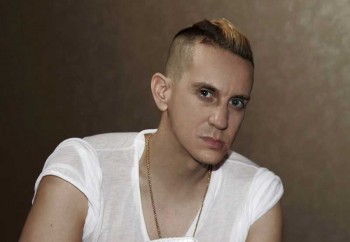 DALLAS, Oct 28, 2013/ — Jeremy Scott, known for his cheeky and funny view of fashion has been named the Creative Director of Moschino, known for its irreverent fashion vision that has titillated the public's imagination for the past 30 years.
As announced earlier, Jeremy Scott will be replacing Rossella Jardini, who has helmed the brand since 1994, the same year that the maison's founder, Franco Moschino, passed away.
Though he graduated at the Pratt Institute in Brooklyn, it was not in New York but in Paris where Jeremy Scott made his name. He launched his eponymous collection in 1997, rising to fame by winning a prestigious design contest. French fashionistas found his playful and humorous designs very creative yet others found his creations unwearable.
But, his stars continued to rise as seen with his collaborations with adidas since 2002 and Longchamp since 2006.
Currently, Jeremy Scott unveils his latest collection in New York. With his appointment as Creative Director of Moschino, his fans are already asking if he will continue to show his namesake label in New York or move it back to Paris.
No matter what Jeremy Scott decides, his loyal fans will continue to support him. After all, they moved with him to Paris from New York and back with a short detour to Los Angeles. So, what is another move?