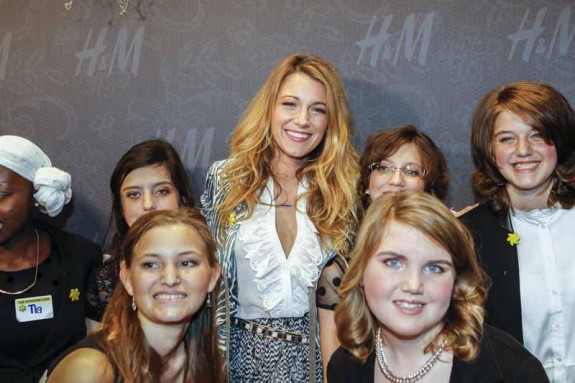 NEW YORK, Nov 17, 2013/ — For H&M, the party has not stopped. In fact it is only beginning. After two very high profile events here in New York, the party went south to New Orleans where the trendy retailer opened its first store at the French Quarter.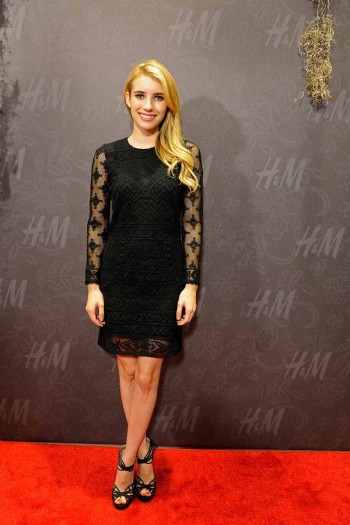 World-renowned actor and fashion icon Blake Lively and American Horror Story's Emma Roberts joined local style aficionados for a night of fashion, fun and music. Invited guests had an opportunity to preview H&M Home in-store and shop the Isabel Marant for H&M collection, as well as the best of H&M holiday trends.
Lively arrived with a very special group of young people from The Sunshine Kids, a national non-profit organization dedicated to providing positive group activities to children with cancer. The organization has remained committed to providing emotional support for young cancer patients since its establishment in 1982.
By creating a variety of programs and events free of charge for kids, they have enriched the lives of young Americans who are going through cancer treatments at hospitals nationwide. For more information about The Sunshine Kids, please visit the organization's website at www.sunshinekids.org.
Says Blake Lively, "For me, last night was one for the record books, in particular because I had the best dates of all time. The love, joy, inspiration and bravery that lives in every fiber of the Sunshine Kid's is unmatched. "
"They live in celebration and gratitude, rather than negativity and strife. They are the encouraging faces whose souls haven't been beat by cancer. It was a privilege to work with H&M to support The Sunshine Kids in giving those remarkable children a life outside of the hospital. Last night, we had a beautiful night of all of these things … but mostly celebration!" the famed actress concluded.
Blake, Emma and H&M welcomed close to 2,000 guests in-store and under the stars in a custom garden, with a special performance by The Dolls and The Original Pinettes Brass Band. The actresses looked stunning wearing both the H&M Spring 2014 and the Isabel Marant for H&M collections.
H&M at Marketplace officially opened today at noon. The first 500 shoppers in line were offered an H&M t-shirt and Access to Fashion Passes valued from $10 to $500, in addition to other fantastic rewards for the whole family!