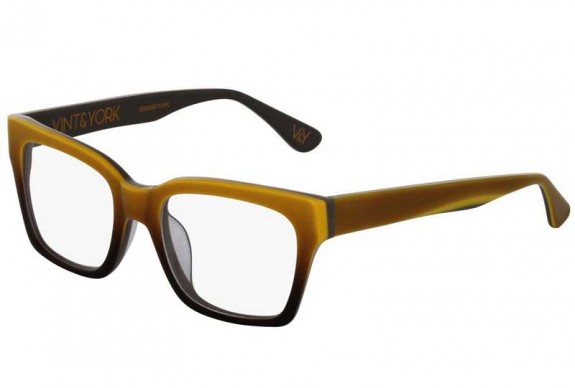 NEW YORK, Dec 11, 2013/ — Our love for computers, tablets and smartphones is putting a lot of stress on our eyes. And though we usually classify eyewear as either work or recreational, that line has become blurred with more and more people wearing glasses not just to protect their eyes from the sun but also from computer screen.
Up and coming eyewear company, Vint and York has mastered the hip and chic look making it a gift à la mode choice for the inner geeks in all of us.
Available in a variety of styles, Vint and York brightly colored, uniquely shaped frames are vintage inspired with a modern look.
It is targeted towards those who want bold, statement eyewear that matches their unique style to help them stand out from others in the marketplace. Their stunning frames have become a big hit in their industry and have quickly become the must-have eyewear for media and trendsetters.
Vint and York eyewear retail for $109.00: which includes the premium prescription lenses and free shipping. The frames are also available as sunglasses by opting for the grey or brown non-prescription lenses.
Their new highly anticipated sunglasses collection will be available starting in December 2013. To find out more or to make a purchase, visit www.vintandyork.com.