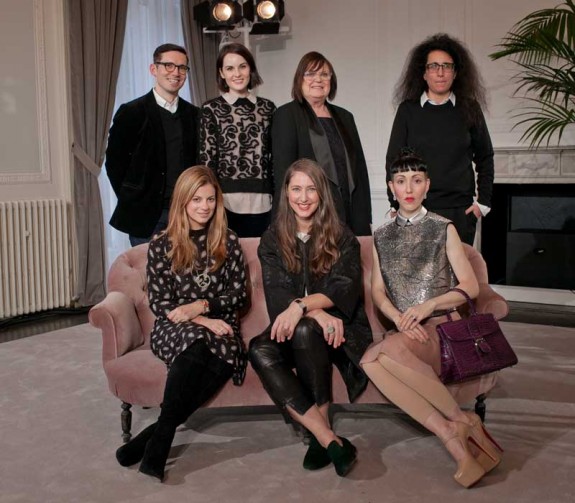 LONDON, Jan 16, 2014/ — Eddy Anemian, Camilla Blasé Woodman, Jia Hua, Devon Halfnight Leflufy, Xiao Li, Lina Mical, Sohpie Salekari and Henriette Tilanus are the eight finalists for the H&M Design Awards 2014. Each has been chosen from design schools around the world as one of the most promising talents of their generation.
The finalists have each won €5,000, and will now present their work to a grand jury which will decide the overall winner. The winner will receive €50,000 and the chance to show the winning collection at Mercedes-Benz Stockholm Fashion Week on January 28. The winner will also develop selected pieces from their collection to be sold at selected H&M stores this autumn.
This year's grand jury includes designer Erdem, actress Michelle Dockery, style expert Michelle Harper, executive fashion editor of Vogue UK Serena Hood, senior fashion editor of Vogue Italy Sara Maino, as well as H&M's creative head of design Ann-Sofie Johansson, and H&M's creative advisor Margareta van den Bosch.
"I am so excited by the finalists for the H&M Design Award 2014. Each has their own unique creativity, amazing technical skills, and the vision to push fashion forwards. I can't wait to see who will win!" says Ann-Sofie Johansson, H&M's creative head of design.
To find out more about the award, meet the finalists and vote in the People's Prize award, visit designaward.hm.com.