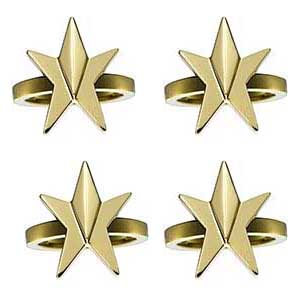 PARIS, Mar 25, 2014/ — Well-known for her jewelry collection for men, designer Atsuko Sano is now exploring women's jewellery unveiling her first women's collection early this month, during Paris Fashion Week.
Jewelry aficionados are well-versed with Atsuko Sano's highly original style which is bold, abstract and angular, an approach which was very successful as she explored the male imagination and progressively extracted its strongest symbols – Caesar's laurel wreath, the coats of arms of the Prince of Salina or the virtues of Samurai warriors.
That AS by Atsuko Sano Jewellery is sold at high profile retailers like Barneys, Luisa Via Roma and also DSM Ginza is not surprising. After all, the line aims to renew men's taste for ornamentation, hence it fits perfectly well with these avant-garde stores.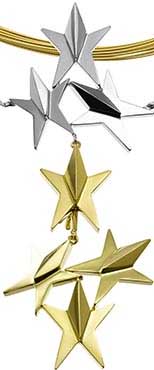 Still, Atsuko Sano is not the type to sit on her laurels. Early this month, she unveiled her women's creations. This collection is not a softened version of her male jewellery, rather they are in the same spirit as Rin, the male collection.
Both collections boast the same strength, the same graphic power. The "Rin Military" range is made up of superimposed, juxtaposing military stripes, which form necklaces, lapel pins or long earrings, sometimes decorated with one or more white pearls.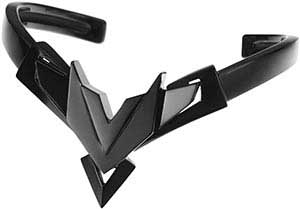 Just as metals were born during the Big Bang, Atsuko Sano's studies on cosmic forces ruling the universe has given rise to the "Cosmic Star" collection. Stars are a component of this universe she is hoping to visit one day. Here, the star motif metamorphoses into oversized earrings, chokers, rings and a spectacular cuff in rhodium-plated silver.
For this women's collection, Atsuko Sano breaks away from pure black and white metal, enhancing it with yellow gold, a soft and warm colour which evokes femininity.
Soon available at Luisa Via Roma, Italy.
www.luisaviaroma.com