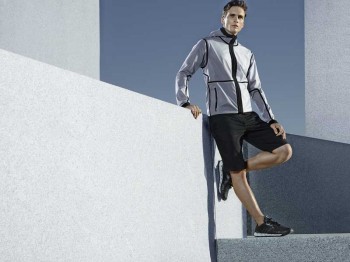 STUTTGART & HERZOENAURACH, Mar 22, 2014/ — Guaranteed to be responsive to all types of weather, the new Porsche Design Sport Reversible Jacket presents an industry standout for Spring/Summer 2014.
The reversible jacket which comes from the atelier of Porsche Design Sport, the collaboration between the luxury brand Porsche Design and adidas, is an ingenious and high-performance jacket that features a newly developed and highly functional material.
The jacket's innovative design and technology allow you to stay comfortable and perform at your best, no matter what the temperature.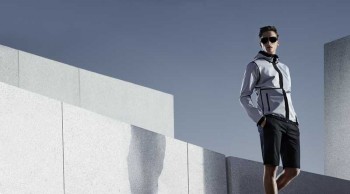 The black side absorbs UV radiation from the sun, trapping heat when it is cold to therefore keep you warm; reversing the jacket when temperatures rise, allows the material to reflect UV radiation to give you a cooling effect.
The ideal companion for all types of weather, the Reversible Jacket is breathable, waterproof, and 100% windproof. The Reversible Jacket is limited to 500 pieces worldwide for men and 300 pieces for women.
The men's Reversible Jacket belongs to Porsche Design Sport's new Elements category. The category's focus is on extremely comfortable and breathable clothing for men, inspired by and designed for outdoor sports such as hiking, trail running and Nordic walking. The women's Reversible Jacket is part of the All Season Sports category.