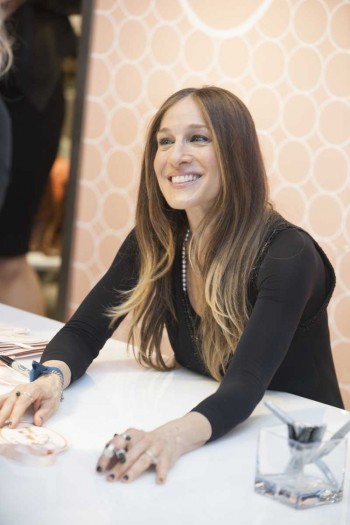 DALLAS, Mar 11, 2014/ — In true Big D style, Dallasites welcomed Sarah Jessica Parker on Sunday, March 9th when the famed actress presented her SJP Collection at Nordstrom located at Northpark Center.
Already busy during weekends, Nordstrom found inundated by fashionistas who were all willing to fall in line to have their shoes signed by Sarah Jessica Parker, a.k.a. Carrie Bradshaw, whose love for shoes rivals Imelda Marcos.
From young fans that are still too young to watch Sex & the City even in reruns to leading edge baby boomers who has the means to fund their fashion addiction, Sarah Jessica Parker was able to relate her love for fashion.
And again, in true Big D style, when it comes to celebrating fashion, everyone went all out. The result, the SJP Collection shoe line almost sold out the day it hit the sales floor!
[MARI DAVIS]
Photos courtesy of Nordstrom