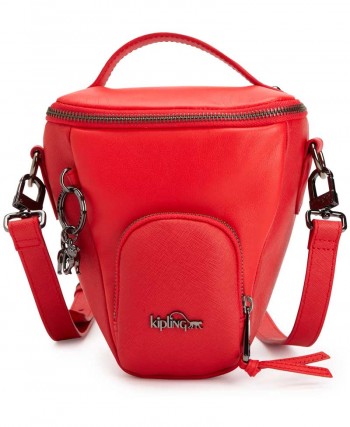 DALLAS, Apr 4, 2014/ — If you think that backpacking is just for the country, think again. More and more urbanites are seen with backpacks and camera bags, thanks to the populace current love affair with social media.
Every moment is crucial – it can be that special video that will go viral on you tube, or that special selfie that will be retweeted more than Ellen Degeneres'. Of course, we have smartphones for that.
But, nowadays, smartphones do not have the monopoly for Wi-Fi access. The new powerful cameras can upload to the cloud and also post in social networks. And that's where Kipling camera bags come in. With an adjustable shoulder strap and top carrier handle for multiple ways of rocking this camera bag, you're all set for cool hunting in the concrete jungle.
Still, with all the wearable devices and portable technology we tote around, investing in a backpack is of the essence. For this instance, Kipling proposes its city pack backpack in coal and blue lea with exterior flap pockets and interior slip pockets to store your tablets, cords, wires and flash drives.
The Kipling camera bag is offered in a bright raspberry color or traditional coal and features the classic silver monkey keychain for $109.00. The Kipling city back pack retails for $169. Both are available at www.kipling-usa.com.