MIAMI, May 14, 2014/ FW/ — Entitled 'A Conversation with Corinna Saias', Corinna Saias is a talented, new designer based in Miami that manufacture women's flat sandals. All Corinna's sandals are handmade from leather in Greece and where applicable they are adorned with genuine Swarvoski crystals.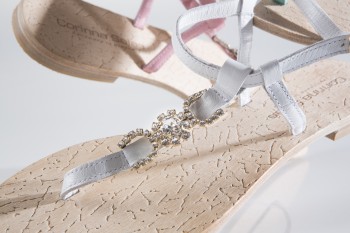 Fashion Windows editor Darby Radcliff catches up with the designer, Corinna Saias to discuss her design philosophies and inspiration behind her footwear brand.How did you get into footwear design?
How did you get into footwear design?
I am Italian who was born and raised in beautiful Athens, Greece. I studied in the United States and leaved in a couple of European cities before moving last year with my family to Miami. My sandals are greatly influenced from my experiences in these different cities and my travels.
When my daughter was born in 2011 I decided that I did not want to return to the corporate environment and that I would like to pursue my dream and get involve with fashion. I was really excited of the idea to create and start a business on my own. I am involved in every part of the process, from designing the sandals, to promoting them and organizing the logistics. I really love it. After almost two years, of working the idea in my mind, I finally launched my sandals collection in September 2013 and it's the most exciting thing I have done so far.
What was the inspiration behind your footwear brand?
Women around the world are the true inspiration behind my sandals. I have met really interesting and wonderful people from different countries. My objective is to blend these multi-cultural influences and flavors in my designs and create the Corinna Saias unique sandals. I want to make women feel fabulous and gorgeous all day; from their morning activities until their night gateways while maintaining maximum comfort.
What were your favorite materials and hues used in your latest collections, including Working Gal, Grecian, and Jeweled Flat Sandals?
I like to use in my collection the materials that I personally favor, hoping that my clients will have the same love for it. For this collection I played a lot with different colors and the Swarovski crystals. I want to give a reflection of a bright and happy mood just before we enter into the summer.
What are your favorite footwear pieces in your latest collections including, Working Gal, Grecian, and Jeweled Flat Sandals?
I have selected three beloved pairs of sandals from Corinna Saias collection. All designs are handmade from leather in Greece by a family owned manufacturer; where attention is paid to every single detail. They are adorned with genuine Swarovski crystals to guarantee that extra sparkle.
Melina
The Melina design with clear rectangular Swarovski rhinestones is our best seller this summer. This pair of sandals features a minimalistic, yet super chic look. You can find them in various summer trendy colors.
Price $288 www.corinnasaias.com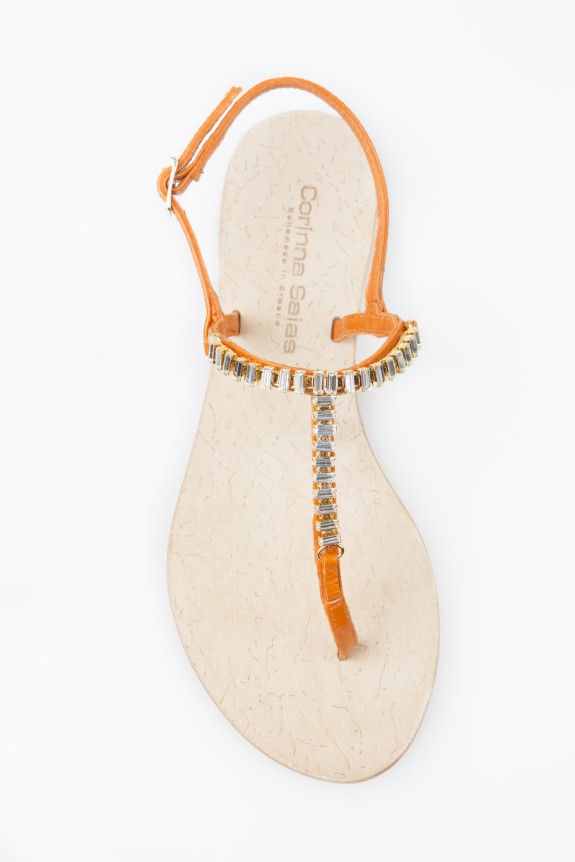 Thalia
My next favorite is the Thalia model in white and pink, which will definitely complement any outfit. The Swarovski rhinestones form a horseshoe design, which according to ancient legend symbolizes good luck!
Price 278$ www.corinnasaias.com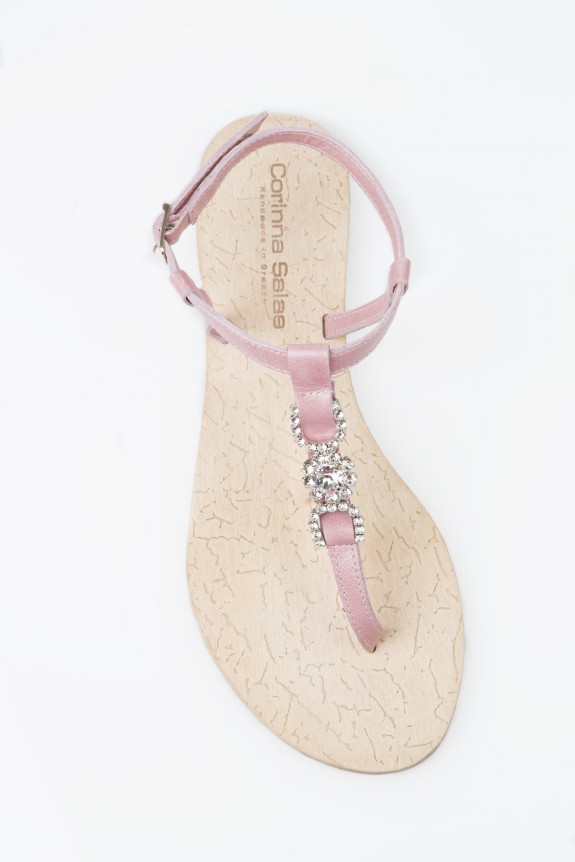 Evi
Finally, Evi, the Grecian model, in snake and lizard effect is really trendy this summer. I wear them with practically everything from morning to night.
Price 178$ www.corinnasaias.com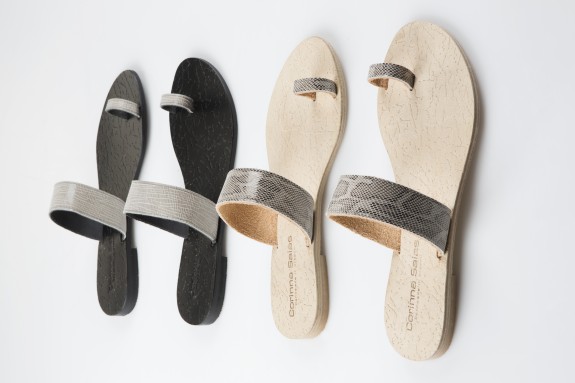 What's next for your brand?
I have so many ideas in my mind that its impossible to work on all of them. I am constantly thinking what could be the next step and how I could satisfy more my clients. For the immediate future I am thinking of adding new lines with different materials.
For More Information about Corinna Saias, Check Out:
https://www.facebook.com/luxurysandals
http://www.corinnasaias.com/blog/
[DARBY RADCLIFF]