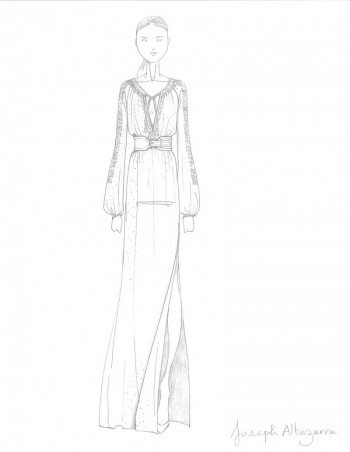 LOS ANGELES, May 24, 2014/ — Before leaving for the Memorial Day weekend, American fashionistas got a pleasant surprise. Joseph Altuzarra is collaborating with Target to create a limited edition collection to include apparel, accessories and shoes for the modern, sophisticated woman.
Known for merging femininity, sophistication and practicality, the Altuzarra brand is celebrated for embodying a combination of French sophistication and American ease, appealing to refined, independent women.
It includes nearly 50 items, ranging in price from $17.99 to $89.99 for apparel and lingerie, and $29.99 to $79.99 for shoes and accessories.
Additionally, an edited assortment of the Target collection will be available globally at NET-A-PORTER.COM.
"As a designer, I believe firmly in the transformative power of fashion. It has the ability to not only change how you look, but also how you feel," said Joseph Altuzarra, the brand's designer and creative director.
"I've admired the elegance that Target brings to fast fashion. By working together on this capsule collection, we hope to instill a sense of power, confidence and beauty in women everywhere," he added.
Season after season, the Altuzarra brand continues to grow in popularity, with a strong celebrity following including Jennifer Lawrence, Kate Bosworth, Cameron Diaz, Michelle Dockery and Cate Blanchett, among others.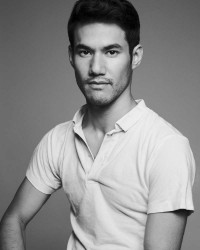 Born in Paris and raised by a Chinese-American mother and French father, Joseph attended Swarthmore College in Pennsylvania and remained in the United States to begin his design career in New York City.
His multicultural influences and early work with prominent designers led him to establish his namesake line in 2008. From there, Joseph quickly became a fashion force, receiving numerous prestigious awards and nominations.
In January 2010, he was the recipient of the Ecco Domani Fashion Fund Award and Fashion Group International's Rising Star of the Year Award. He also received the Council of Fashion Designers of America (CFDA)/Vogue Fashion Fund Award in 2011 and the CFDA Swarovski Award for Womenswear Design in 2012. Most recently, he received a nomination for the 2014 CFDA Womenswear Designer of the Year.