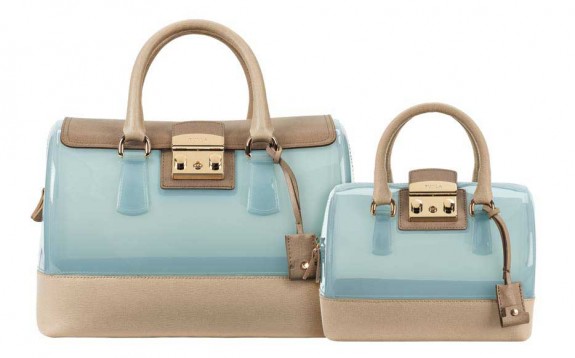 Take note bag lovers! Furla's Candy Bag has reached iconic status and it can give the Birkin stiff competition, especially with the Millennials.
Priced affordably from $150 to $500, the Candy Bag has captured the fashionistas desire for a contemporary and colorful handbag with personality.
Its shape is based on the classic Boston silhouette which is re-imagined and re-interpreted using unusual combinations. Playing on colors and textures, transparent PVC is paired with natural materials like leather and other animal skins.
The Candy Bag's popularity among the Millennials continues to thrive. With the bag's avant-garde feel, it can easily go back and forth between real life and cosplay life. It's a mix of futuristic glamour and today's needs for having something functional.
The Candy Bag was introduced in 2011. It has been only 3 years and it has reached iconic status. Pretty soon, it will be the most covetable bag in the market.
The Candy Bag is available where Furla is sold and online at www.furla.com