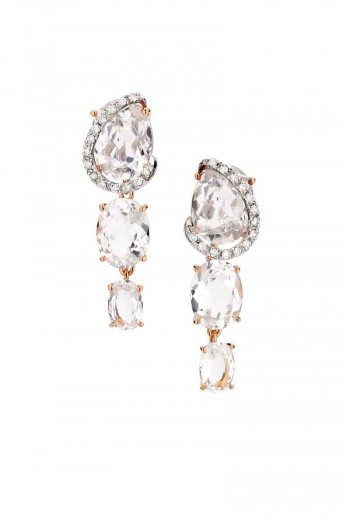 Based in Brazil, BRUMANI jewelry appeals to contemporary women because of its unique characters that imbue the Brazilian soul and the Brazilian way of life.
Blending the classic and elegant in its use of colors and shapes, BRUMANI goes beyond the ordinary. With Brazilian music, the Brazilian Carnival and the nature of Brazil itself as its inspiration, it is really no wonder that BRUMANI has caught the attention of an international celebrity clientele that include Jennifer Lopez, Katy Perry, Penélope Cruz, Selena Gomes, Viola Davis, Paris Hilton, Emily Blunt, Jennifer Lawrence, Paris Hilton, Emily Blunt, Jennifer Lawrence and Queen Latifah, among others.
With a family tradition in jewelry, dating more than 50 years, brothers Eduardo, Emerson and Rodrigo Brüner created Brumani in 2005.
Grandsons of Italian and German immigrants who arrived in Brazil in the mid-twentieth century, the Brüner brothers were practically "born" in a jewelry factory, founded by their father Antonio Carlos Brüner.
Combining European culture and tradition with the liveliness and spontaneity of the Brazilian soul, the brothers created an aesthetic that marries classic and contemporary with movement and femininity.
At the essence of the collections, Brumani translates the vivacious joy of Brazilian culture into colorful collections both contemporary and universally understood.
For more information, please visit www.brumani.com