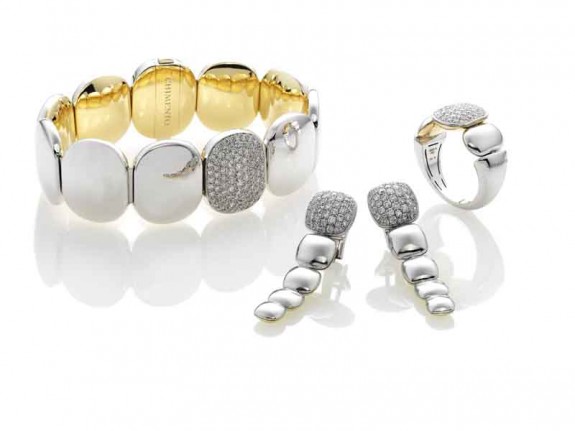 Founded by Adriano Chimento in a small Vicenza workshop 50 years ago, Chimento has since become one of the most recognized names in the Italian fine jewelry landscape, leading the industry in terms of quality, design, and attitude.
Showcasing a unique mix of experience, know-how, creativity, and innovation, in addition to a strong emphasis on style, Chimento creations have kept pace with the latest trends without sacrificing the fine craftsmanship, premium materials, and versatility that have anchored the brand from its inception.
With collections like the Bamboo Over, featuring bold and curvilinear silhouettes, sitting comfortably alongside the brand's iconic Stretch line, it is clear that Chimento caters to women who not only recognize superior quality in a piece of jewelry, but who also seek out pieces as bold and unique as themselves.
Chimento jewels are dedicated to women who love contemporary design and classic style and want to experience the thrill of wearing a precious jewel everyday.
Looking into the hearts of women, capturing their desires; every CHIMENTO piece is born for this. Original shapes, innovative materials, design evolution and research. And a lot of passion. Chimento successfully creates innovative and unique pieces that become fashion musts.
For more information, please visit www.chimento.it.