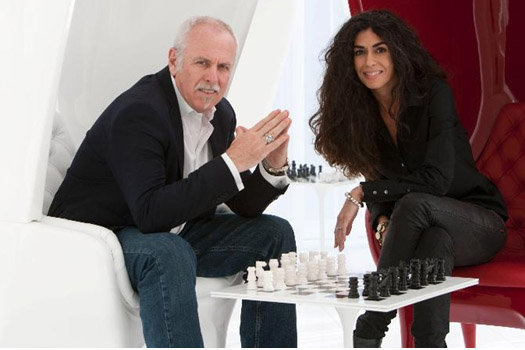 NEW YORK, Jul 5, 2010 / FW/ — "Golden Girls" Betty White might have sung "Miami is nice and I'll say it twice," but they never really put the fair city on the fashion map.
Well, Silvio Sulichin and Minerva Arboleya (photo above) have plans for that as they plan to transform Miami into the most fashionable place from Thursday, October 21, 2010 through Saturday, October 23, 2010 during MIAMI FASHION FEST.
For three days, locals and visitors alike will have the opportunity to experience city-wide fashion events, from top designer personal appearances and runway shows, to styling clinics, in-store retail promotions, fashion photo shoots and much much more.
MIAMI FASHION FEST will host a handful of top designers, national media outlets and celebrities to partake in these citywide activities to attract shoppers and the cool fashion crowd to Miami during the third week of October.
As part of the three day festivity, fashionistas and Miami's most beautiful people will come out to play in head-to-toe designer garb to support their favorite shopping spots around town. Retailers will play an active role in organizing their own in-store events and promotions to drive traffic into their stores and boost sales, the primary goal of MIAMI FASHION FEST.
Managing Partners Silvio Sulichin and Minerva Arboleya of ASI Marketing conceived this three day annual fashion fest with the intent to make Miami a more fashionably desirable place to live, visit and do business for the fashion industry. They created this annual city-wide initiative to energize the locals and entice the fashion crowd from around the U.S., Caribbean and Latin America to head to Miami for a weekend of triple S's: Shopping, Socializing and Sun each October.