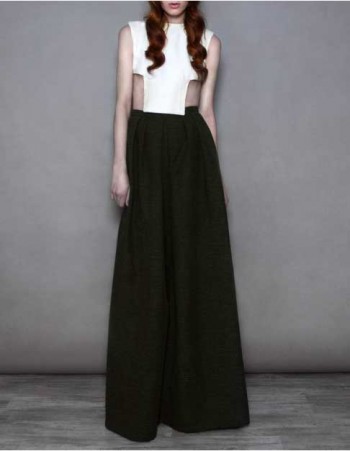 PARIS, Jun 16, 2014/ — At 22, Julyen Carcy launched his own label and a year later, he is proposing his Fall/Winter 2014-15 collection that was inspired by the works of 17th century painters Claude Gellée and Nicolas Poussin.
The principal artists of that era, Gellée and Poussin bring together nobility and naturalness, majesty and gravity with their brush strokes.
It's about contradictions and Julyen Carcy translated that into a style that is gender bending as masculine elements were used in feminine clothing. Structured silhouettes meet volume that is carefully shaped.
Cutouts accentuate the garment (just like architecture). Green and black dominate, and white is used as counterpoint. The overall feeling – a skin-deep femininity where elegance makes a fortune on a strength of character stylistically revealed.