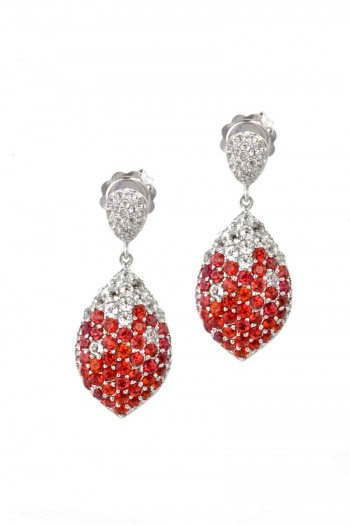 With notable mentions in The New York Times and Time Magazine, Matthew Campbell Laurenza makes his presence known in the world of jewelry with his extravagant statement pieces.
Since launching M.C.L Design in 1998, he has captivated admirers around the globe by his glamorous jeweled pieces created with his signature style.
Born in Colorado in 1977, Matthew was drawn to the arts at a very young age so it was not surprising that his creative ingenuity led him to undertake college-level art summer courses at the Savannah College of Art and Design before graduating high school.
After high school, Matthew followed his passion for the arts and enrolled at Bellarmine University specializing in sculpture. While attending Bellarmine, Matthew began designing and creating custom-made jewelry pieces for local clients and fans.
"A memorable part of my career was when I sold a valuable piece of jewelry to a very wealthy client of mine," Matthew explained. That spectacular piece, which was crafted in gold and encrusted with diamonds, provided Matthew with the capital to launch his own jewelry line M.C.L Design in 1998.
On applying his design inspirations, Matthew explains: "To me jewelry design is an extension of sculpture. When I design a piece of jewelry, I reflect on the people and personalities around me and I draw on their moods and feelings. I strive to create something that adds emotion and distinctive flair."
The M.C.L by Matthew Campbell Laurenza collections are sold at luxury retailers such as: Neiman Marcus, Saks Fifth Avenue, Harrods and Liberty of London.
Celebrity clientele includes Eva Longoria, Sarah Jessica Parker, Miley Cyrus, Nicole Richie, Amber Valetta, Jessica Alba, Jessica Lange, Rosario Dawson among others.
Inspired by Matthew Campbell Laurenza's extensive travels and his background in sculpture, M.C.L. jewelry designs are highly expressive works of art that inspire with their use of bold color and adventurous settings. Brightly colored enamel and precious gems in three-dimensional, geometric patterns define M.C.L.'s look.