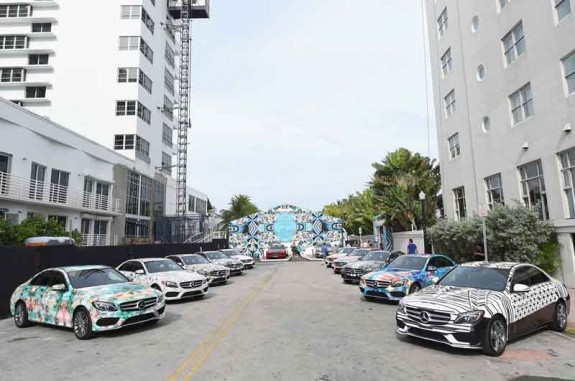 MIAMI, Jul 18, 2014/ — Mercedes-Benz Fashion Week Swim celebrates its 10th anniversary this July and in honor of this milestone title sponsor Mercedes-Benz commissioned 10 designers to create a special wrapping to the Mercedes-Benz C Class 2015.
Celebrating these 10 fashion brands throughout the last decade, 10 2015 Mercedes-Benz C-Class in original prints created by the designer who represent a year from 2004-2014.
The designer-print wrapped cars will welcome guests to the event each night, with a rotating selection parked on 18th street and Collins Avenue, where Event invitees enter shows, and fashion fans can snap pictures next to their favorite designer prints.
Mercedes-Benz and IMG Fashion will be launching a social media campaign along with the announcement of the designers chosen to create the wraps in the upcoming weeks.
"Mercedes-Benz is proud to be the title sponsor of the fashion industry's most prestigious swimwear event," said Stephanie Zimmer, Manager of Brand Experience Marketing for Mercedes-Benz USA. "We can't wait to celebrate the 10th Anniversary and reveal the commemorative designer prints on our newly designed 2015 C-Class."