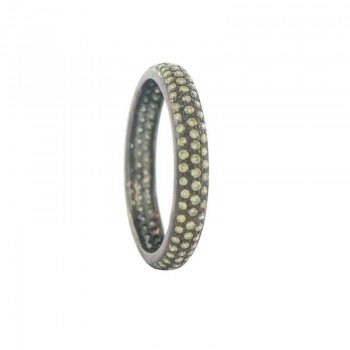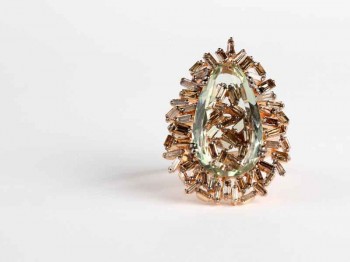 A new era at Sethi Couture has been established under the leadership and distinct aesthetic of gifted designer, Pratima Sethi. She draws from her rich family legacy with parent company Manak Jewels as well as from her personal passion for creating delicate forms and incorporating bold colors into bejeweled creations.
Sethi Couture is a fine jewelry line whose signature interplay of color showcases the exquisite allure of natural color diamonds alongside strikingly beautiful white diamonds in rose cuts, briolettes and old mine cuts.
Direct access and experience working with Manak Jewels' exquisite collection of world-renowned diamonds ensures unsurpassed quality and craftsmanship in each extraordinary Sethi Couture design.
The signature interplay of color in the designs creates a distinctive style that is both modern and glamorously timeless.
The designs are light and lacy, delicate and feminine. There is depth in the collection, from simple diamond cluster necklaces to dramatic earrings to engagement rings. The collection offers something that feels fresh and unique.
Set upon the backdrop of 18kt gold and designed with nature-inspired motifs, the colorfully captivating pieces transcend time, place, and occasion -offering casual luxury for the fashion forward, savvy-sophisticate.
Forging her own identity in Sethi Couture, Pratima Sethi has developed her name in fashion and fine diamond jewelry. She sees infinite ways in creating beauty with shades of color and unique cuts that delight the eye and capture emotion.
The play of light, depth of color, and interaction between the stones and the gold captivates her and results in multi dimensional splendor.
Through a rich cultural upbringing, world travels and an inherent enthusiasm for all things pretty, Pratima has created a line of jewelry designed for the woman who possesses a strong sense of self. She is independent, strong, and adventurous, inclined towards natural beauty, romance, and tradition with a modern flare.