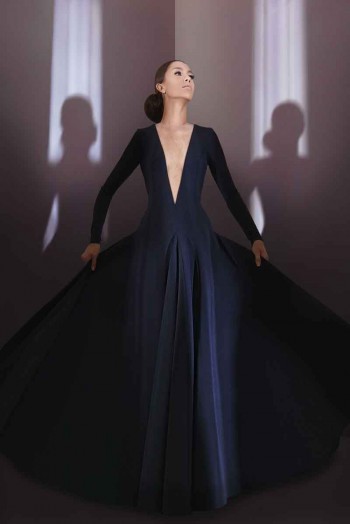 For Fall 2014, Julien Fournié has been inspired by black & white movies of Maria Casarès and the surrealist cinematic style of David Lynch. Add the color palette of German Neue Sachlichkeit artist, and what you see is a couture direction that breaks new ground in its simplicity.
With Julien Fournié, the saying "nothing is every easy" are words to live by. Even to a casual observer, the silhouettes are impressive without being gaudy; sharp but not cutting, and most of all, complicated in its simplicity.
That is the essence of Julien Fournié which you will see tomorrow, Jun 8, 2014 at the Oratoire du Louvre, 145 rue Saint-Honoré, Paris 1er.