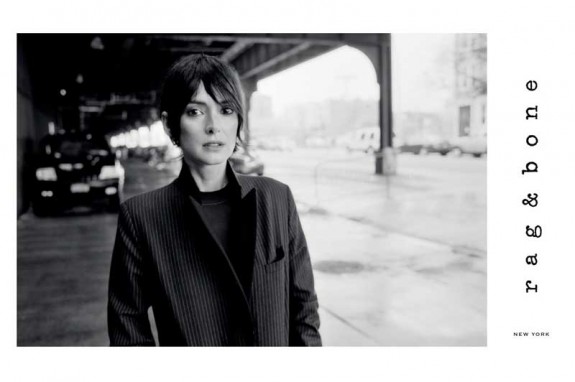 NEW YORK, Jul 1, 2014/ — One campaign, two different actors and shot separately, the rag & bone Fall/Winter 2014 campaigns star Winona Ryder and Michael Pitt.
Shot on location in Coney Island, New York by world renowned photographer Glen Luchford in a freewheeling shoot wherein no directions were given and the talents were proactive as they reacted with the environment.
Commenting on their choice of Winona Ryder for the women's campaign, ,"- Marcus Wainwright, Managing Partner, rag & bone said, "To us, Winona Ryder is a bona fide icon. One of the things that makes her so cool is that although she has this incredible career, she isn't interested in being a movie star. For her, it's all about the craft. She also has this beautiful timeless quality."
Michael Pitt who established a strong relationship with rag & bone when he headlined the brand's Fall 2013 campaign returns for the Fall 2014 season.
"[Michael Pitt] absolutely gets our brand and looks amazing in the clothes. He's a very talented guy with a lot of artistic integrity," said David Neville, Managing Partner, rag & bone
"Both actors are unconventional in their own right and indefinably compelling, which really appeals to us," Wainwright adds.
Advertisements will run in select international editions of Vogue and GQ, as well as in issues of WSJ
Magazine, Vanity Fair, Interview, Lui and Gentlewoman amongst others.
Art direction on both campaigns by Peter Miles. Hair and make-up/grooming by Duffy and Gucci Westman respectively.