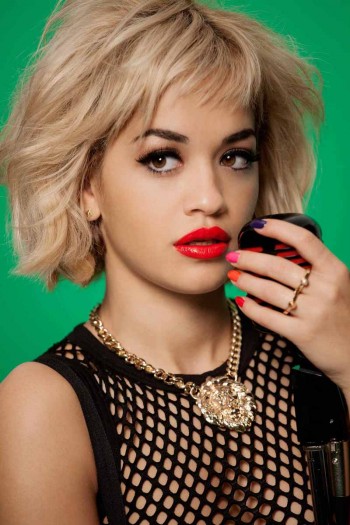 LONDON, Aug. 20, 2014 / — The wait is over for nail color from London's hottest diva. The best-selling, fashion-forward shades from London's most stylish chart-topper are now available in America.
Edgy and sexy pop princess Rita Ora is beloved for her catchy hooks and unique look. Her funky yet hyper-glamorous style and London attitude make her the ultimate Rimmel London muse.
Now, Rimmel London has brought six so-hot-they're-cool shades of 60 Seconds Color Rush Nail Polish created by Rita to the American market, so everyone can get in on her extreme style.
Already a smash hit in Britain, the collection features colors chosen and named by Rita herself. With a special formula enriched with Vitamin A, the polish protects and strengthens nails, and with its Xpress Flat Brush, the Rita Ora 60 Seconds Color Rush Nail Polish collection covers your nail in one stroke and dries in lightning fast speed—60 seconds!—for an exhilarating rush of intense, pure color.
"It was so much fun working with Rimmel," says Rita Ora. "We're inspired by many of the same things: fashion, color, sounds, style, life in general, and London in particular. I hope Rimmel girls everywhere will love these colors as much as I do!"
Available Shades:
Lose Your Lingerie, an icy pink shade
Don't Be Shy, a fiery fuchsia
White Hot Love, a white polish with a stunning pearl effect
Breakfast in Bed, an icy green
Do Not Disturb, a smoky tealMidnight Rendezvous, a deep, vibrant purple
WHAT IT COSTS: $1.99
WHERE TO FIND THEM: Chain drug stores and mass retailers nationwide.
Visit www.RimmelLondon.com for store locations and to try the newest products with Rimmel's exclusive Virtual Makeover Tool.