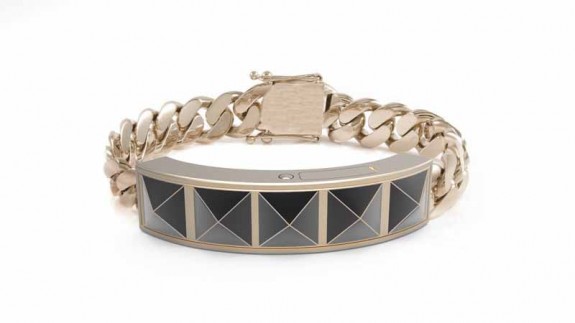 NEW YORK, Aug 29, 2014/ — On the penultimate week of NYFW and the looming announcement from Apple for their latest devices, Rebecca Minkoff teams up with Case-Mate to launch a new collection of tech wearables, charging devices and phone cases in Fall 2014.
The collection of tech wearables and phone accessories are a natural extension for the brand's ever growing accessory line. Rebecca Minkoff designed this collection to be beautiful pieces of jewelry for the tech savvy customer's phone and mobile life.
"As a woman, I understand the stigma that goes along with having my phone out at a dinner or meeting, but the fact is that I still need to be tapped in to a few people no matter what. I designed the notification bracelet with the working professional woman in mind," says Rebecca Minkoff.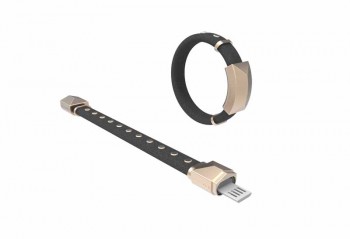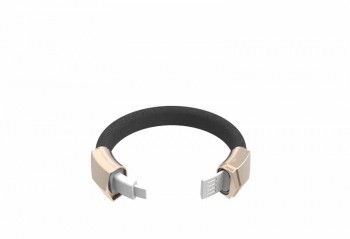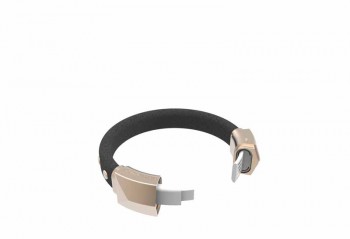 The wearables that double as jewelry will launch at the designer's spring runway show next week, included will be a gold chain-link bracelet with a silver bar and pyramid studs that's actually a wearable notification bracelet.
The $120 accessory, which will go on sale during the holiday season, alerts the wearer to calls and texts via a Bluetooth pairing with the consumer's mobile device.
A $60 lightning cable bracelet, hitting stores in early November, connects to a USB cable to sync or charge a mobile device is an on trend black leather bracelet, adorned with the brand's signature flat gold studs and a clasp that hides connectors.
As a strategic approach to reach the increasingly connected millennial consumer, the brand has designed the bracelets with the fashion forward girl in mind- to the naked eye, observers wouldn't know either of the bracelets contain any technological capabilities.
"We wanted to go after wearables in a different way," Uri Minkoff, chief executive officer at Rebecca Minkoff, said. "Health is covered in the wearable space but at the end of the day, our customer comes to us for fashion — and as we look at this fashion-function mix, it's really where she's living. This is a hybrid area where we think we can have success with our customer."
"As we look to the future of the wearables and mobile accessories market, designer brands are becoming a big influence," said Shashi Reddy, Founder and CEO at Case-Mate. "In addition to smartphone cases and fashion accessories, designer jewelry and wearables are perfectly aligned to bring some exciting new products to the category.
Availability
The Case-Mate Rebecca Minkoff collection of smartphone and tablet cases, portable power and wearables is launching in Fall 2014 and will be available for purchase at the three new Rebecca Minkoff Stores opening this Holiday season in New York, San Francisco and Los Angeles as well as Nordstrom.