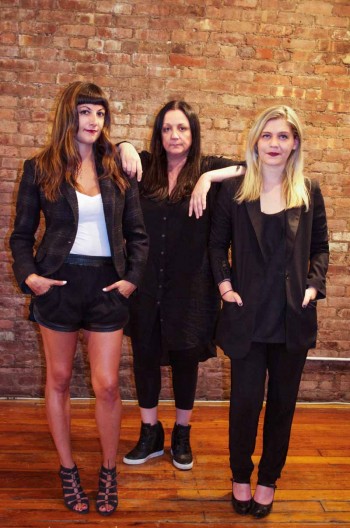 NEW YORK, Sep 2, 2014/ — Breaking new grounds once again, the inimitable Kelly Cutrone has teamed up with Emily Bungert and Stefanie Skinner to launch Socially Acclaimed, a Digital PR & Social Media Agency.
Fashionistas know Kelly Cutrone as a judge at America's Next Top Model. Fashion industry insiders know her as the founder of People's Revolution which she established in 1996.
An early adapter within the fashion and communication space, People's Revolution created the first fully sponsored designer off site show space at the Altman Building. It then expanded to their multi-tiered work throughout the television & entertainment industry, leading in the viral film space with shows such as "Starring" by Jeremy Scott, several films for Agent Provocateur, and DKNY including a Cozy film with All Day EveryDay Director Kai Regan and a follow up DKNY project starring Christina Ricci w/ a directorial debut by Sting's son Jake Sumner in 2009.
Further People's was one of the first agency to understand the power of social media from Facebook, to Instagram and Twitter where they have approximately 200,000 followers, significantly more than any other fashion PR firm.
Addressing the growing need for PR and marketing for brands in the digital space, the trio launched Socially Acclaimed as a full-service social media, digital marketing and online PR agency that focuses on creating, building and executing strategies that celebrate the lifestyles of brands, personalities and venues across various digital platforms.
Offering services including social media consulting & development, influencer programming, content creation (blog posts, videos, etc.), events marketing and more, the new agency will service clients spanning from clothing & accessories labels and lifestyle & fashion websites to various venues, retail stores, restaurants, personalities, and more.
Tapping into the Partners' wide network of influencers and tastemakers around the world, Socially Acclaimed connects brands and personalities with the insiders who set the trends, and ultimately to their consumer audience to create loyal networks of followers while also increasing brand recognition and sales.
instagram @sociallyacclaimed
twitter.com @sociallyacclaim