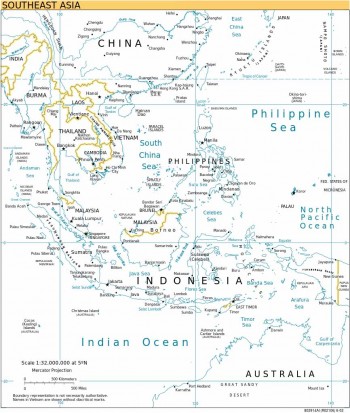 While it might be taboo in some circles, cosmetic surgery is undeniably big business in Asia.
Indeed, millions of people flock to clinics all over the region in a bid to gain the perfect celebrity facial features, alter minor imperfections and lose weight via simple surgical procedures.
And, mainly thanks to the billions of dollars that the industry rakes in, cosmetic surgeons are figuring out new and increasingly intricate ways to improve their service.
Five-star treatment
One of these major improvements is the sheer breadth of luxury on offer, should you choose to pay for it. Singapore's The Sloane Clinic, for instance, will pick any medical tourist up from the airport in a chauffeur-driven limousine, before driving them straight to their aesthetic clinic.
Their waiting room has the feel of a five-star hotel, while staff are pleasant and helpful. Once you've had your treatment, you'll be placed under 24-hour observation until you're deemed ready to leave.
It's just one example of the overarching care package now on offer from many clinics, transforming the old-fashioned nip, tuck and exit procedure into something more caring and compassionate.
It's not just a local business – as the expertise of surgeons in Asia rises, so too does the number of medical tourists from the west traveling to the continent for the best treatment.
Travelling under the knife
According to business website Forbes, 1.25 million Americans will travel outside the US for medical treatment this year (with Singapore at number four on a list of the most popular destinations), and a number of those will be for plastic surgery.
Singaporean Madam Andrea Yeo discussed the convenience of medical tourism with Yahoo!: "Everything could be done long distance.
"Things like reading up on the procedures, reading reviews from other medical tourists, and making an 'online appointment' with our doctor and discussing what we wanted to get done.
"We wanted to go to Seoul to do it because my daughters told me how their actresses and stars looked so pretty but still so natural. To get that specific 'look', of course we had to look for a real South Korean plastic surgeon."
South Korea, Hong Kong, Singapore – every one of these countries has become a veritable mecca for great service under the knife.
Whether you agree with the ethics of plastic surgery or not, it's difficult to debate that these services aren't improving. Taking their cues from hospitals and other care facilities, aesthetic clinics are creating fantastic breakthroughs in treatment – and making procedures less taboo by the day.