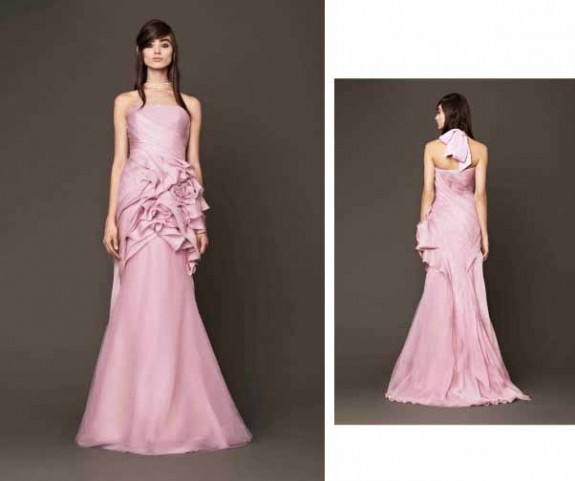 The holidays are at least two months away but it is time to think of what to wear on those "scenes to be seen" parties and gala opening nights at the opera, the ballet and Broadway plays. Oh, don't forget weddings too!
For the Fall 2014 party season, Vera Wang wants you to THINK PINK! Pink as sensual, pink as seductive, pink as dreamy, pink as sophisticated, pink as strong, pink as cool! I think you get the gist.
See you at the wedding and the black tie occasions!