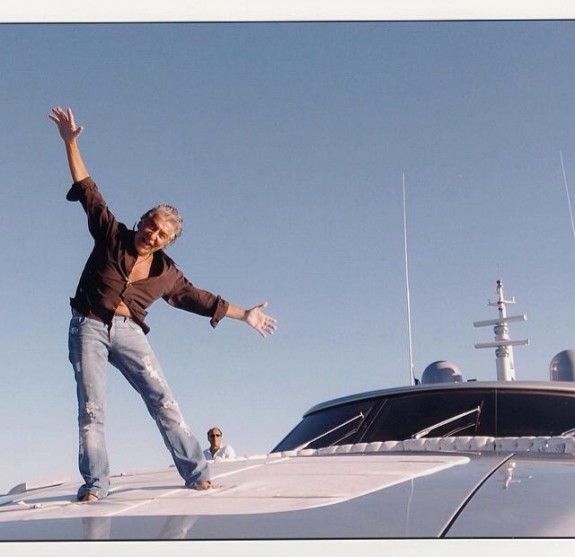 MILAN, Oct 16, 2014/ — Eclectic, creative, surprising and exuberant- that's Roberto Cavalli living all 24 hours of the day to the max
Embracing the freedom that social media presents, Roberto Cavalli tells the story of the 1440 minutes that make up his days with a natural spontaneity in pictures. Unedited, raw and straight from the heart, its Roberto Cavalli unplugged!
Whether it's the delight of a grandchild's smile, the love of the animals who are both the Florentine designer's inspiration and his friends, a family party (that now everyone's invited to), the sky, the sea, the clouds or the colors that inhabit his dreams and his passions: the flow of images runs with such natural ease that it's easy to be a star in Roberto Cavalli's world.
A life lived large – running from boats, to planes, to parties, but also a life that never ceases to delight in the little marvels of everyday life, this is what makes Roberto Cavalli unique in the fashion world – he wants you to be his friend.
His love of photography is a huge part of his work and of his life, and looking at the images he posts makes it clear that his relationship to his digital world is totally personal, and unedited by consultants or specialists.
Take the plunge, follow Roberto Cavalli at Instagram: @robertocavalli