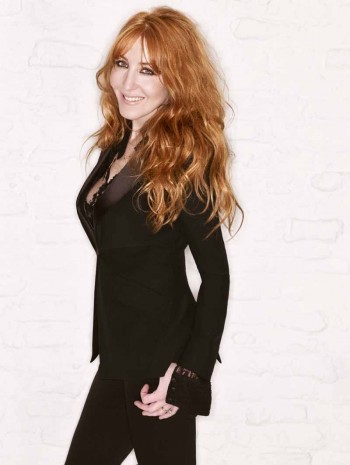 DALLAS, Nov 12, 2014/ — Starting this Thursday, November 13th, Charlotte Tilbury Beauty will be taking over Nordstrom NorthPark in Dallas for three days as the collection makes its debut in Texas!
Charlotte is flying in her two lead artists from London, Kelly Mitchell and Nelson Catarino, who will be at the counter from November 13—November 15 offering consumers a free "Tilbury Transformation," a full makeover into one of Charlotte's 10 iconic women free of charge.
Both of these artists, who have worked alongside Charlotte for years and on various editorial projects and with celebrity clients, will be leading a team of makeup artists at Nordstrom who will give consumers Tilbury tips and tricks to help you achieve even the most intimidating makeup looks: contouring, the perfect cat eye, fuller lips and brows and bigger brighter eyes.
Charlotte is considered one of the biggest makeup artists in the world. She counts Kate Moss, Jennifer Lopez, Penelope Cruz, Sienna Miller, Gwyneth Paltrow, Kate Winslet, Gisele, Rihanna, Natalie Portman, Eva Mendes and more as clients, and is beloved by industry insiders from models to photographers and designers who all consider Charlotte their go-to.
Charlotte has built her brand upon an empowering message for women that stems from her own personal mantra: "give a woman the right makeup and she can conquer the world."
She's a believer in the power of makeup and how it can change your life—after discovering mascara at 13, she built the confidence and belief in herself to make up her own destiny and write her own future.
Charlotte was most recently making up Amal Clooney for her wedding weekend, and wedding day, in Italy. Charlotte used various products from her line over the wedding weekend, but highlighted Amal's "killer legs" with her Supermodel Body – a slimmer shimmer that firms and contours to create celebrity limbs.
"I used Supermodel Body on Amal's legs, which looked amazing in the pictures. It really sort of shapes and contours and highlights her incredible limbs that she has and that worked amazingly because we had quite a few short dresses," said Charlotte.
The Dallas in-store launch event will take place Thursday, November 13th to Saturday, November 15th at Nordstrom NorthPark from 10am to 9pm each day. For more information, or to book your Tilbury Transformation, call 214-231-3900.