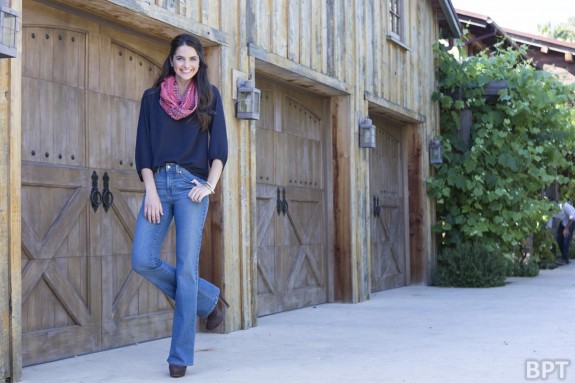 DALLAS, Nov 22, 204/ (BPT) – The end of the year is often a continuous social event full of holiday parties, family reunions and special productions at work or the kids' school. Because of how hectic and extended the season is, it's important to wear fun fashions that are both comfortable and stylish to keep you looking good the entire holiday season.
Denim is the perfect option to mix and blend with your holiday style, as it is extremely comfortable and easy to dress up or down. Try these denim fashions for the parties and events you'll be attending this year:
When paired with a suit jacket, dressy blouse and high heels or stylish flats, women can quickly turn jeans into a more formal look – perfect for a school event or a get-together with your girlfriends. If you've been enjoying the holiday goodies this season, don't fret that your skinny jeans aren't looking so skinny anymore.
Totally Shaping jeans from Signature by Levi Strauss and Co. are the jeans that love your shape! They come with 40 percent stretchability in skinny and boot cut styles with gold hardware, and accents on the pockets and back label. These jeans will give you the comfort you need to enjoy some of the cookies shared at the cookie exchange without the guilt.
For men, a core style from Signature like Regular or Straight in washes Lakeshore and Dusk will make the perfect complement for a sport coat or dress shirt with vest combo. You can dress them up or leave them more casual, depending on the event you'll be attending.
From a straight cut with rhinestones to a full cut below the knee with ruffles, denim skirts can match any style and are perfect for holiday occasions. Stay warm with a sweater for a family reunion or dress your skirt up with a fashionable top and boots for an evening out.
Because these skirts are so versatile, plan to wear yours to a couple of different occasions with different accessories. Nobody will know!
Have a fun holiday dress but need something to keep you warm in the winter air? Layer a cute denim jacket over the top so you can stay comfortable and warm. You can find jackets in very fashionable cuts, as well as many different colors.
When it comes to men's fashions, the option of a denim jacket over a vest gives you a very comfortable but not too casual outfit. Look for a jacket in a darker color, and then pair it with dressy pointed-toe shoes for a finessed look.
You might be surprised at how easy it is to add denim to your holiday wardrobe. As soon as you notice how comfortable you are while maintaining your image, though, you might start looking for additional ways to refresh your outfits with stylish jeans from Signature by Levi Strauss & Co.