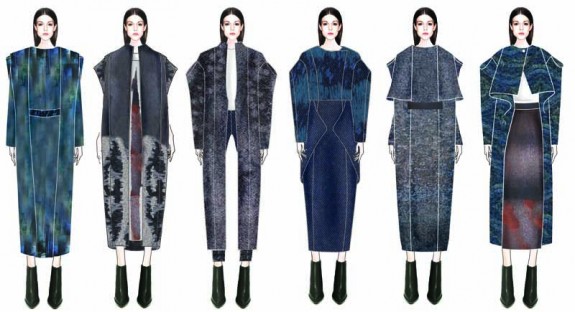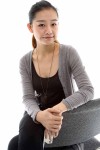 Han Tang, M.F.A Fashion Design, grew up in Beijing, China. Tang has a B.F.A. in Interactive Media Design from Jilin College of the Arts. Tang has worked as an illustrator for the Chinese Children's Newspaper, a packaging design intern for Hainan Boswell, and as a graphic design assistant for Idea Pool Group in Beijing.
Tang collaborated with M.F.A. Textile Designer Tam Nguyen to create a fall 2015 collection made of wool and silk. Inspired by Italian photographer Yvonne De Rosa and her series of dark photographs, Tang focuses on smooth lines and strong, elegant silhouettes for the shoulders and sleeves of her designs.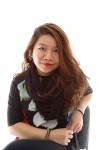 Tam Nguyen, M.F.A. Textile Design, hails from Ho Chi Minh City, Vietnam. She has a B.F.A. in Fashion
Design from Columbia College Chicago, has interned for Anthropologie as a visual display coordinator, and often does freelance textile work.
Nguyen is a recipient of the Columbia College Chicago December 2011 Vivian Price Scholarship and participated in the May 2012 Fashion Columbia juried show, which benefitted the Columbia Scholarship fund. The textiles for her fall 2015 collection, which is made in collaboration with Han Tang, M.F.A. Fashion Design, is inspired by the decaying and chipping surfaces of abandoned houses. Her designs capture the texture of peeling and naturally weathered exteriors.