NEW YORK, March 3, 2015/—For the BERENIK autumn/winter 2015 collection, the talented designer Veronika Brusa was fascinated by creating two-piece looks featuring styles ranging from suits to pajama styles in ethereal whites, opulent golds, deep blacks and dark greens sourced and inspired through moments in Brusa's life and travels around the world.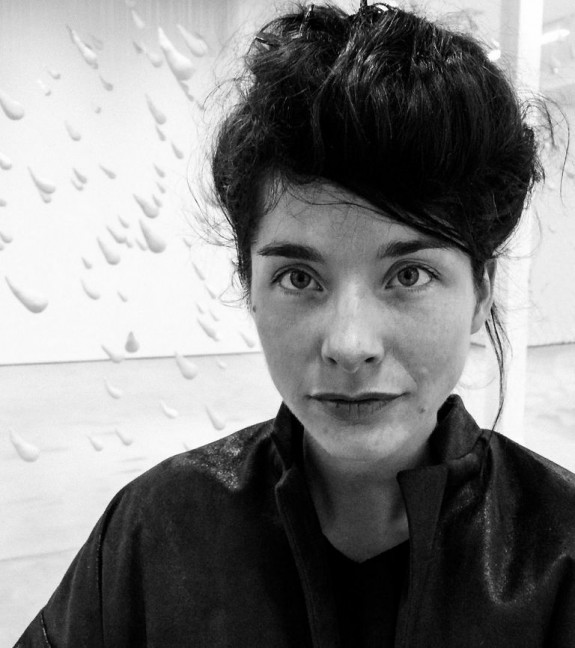 Veronika Brusa was also inspired for the BERENIK autumn/winter 2015 collection by the value of details and endless possibilities of combining patterns, fabrics and techniques. This collection combines soft faux furs with heavy crepe de chine, cotton jacquard, silk velour and wool to create a distinctive sportive elegance aesthetic.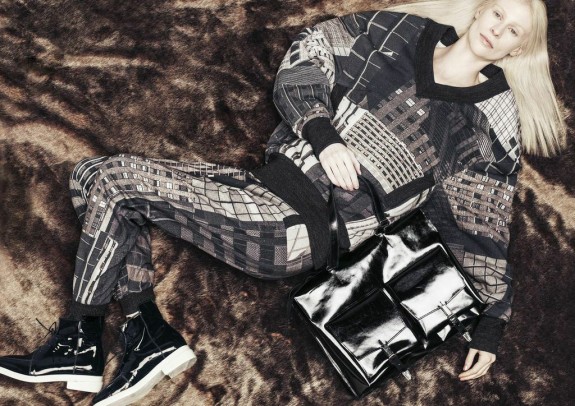 What was the inspiration of the BERENIK autumn/winter 2015 collection?
The process of designing my autumn/winter collection was influenced by pictures of places that I was inspired by when I would travel. One of my inspirations included the architecture of New York, which was shown through my collection's graphic prints. Also, as I was designing my autumn/winter collection, I came into the process of forming a vision and design ideas for my next collection.
What were your favorite materials and hues used in your autumn/winter 2015 collection?
I really loved the volume, texture and great quality and structure of the fabrics and furs that I used to design this collection. Also, I loved the green hues in my collection, including the dark green silk pieces and the green velour fur looks.
What are your favorite looks in your autumn/winter 2015 collection?
I loved the second look in my collection, which was a black vest with trousers, as well as I loved the green silk combo short pants with the green velour sweater.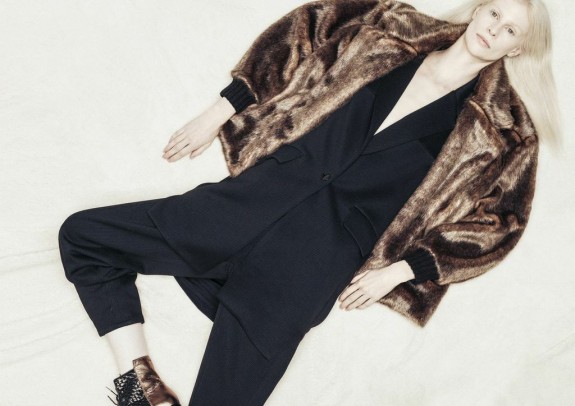 Do you have any day–to-night looks in your Fall 2015 collection?
Great day-to-night looks for my customers are long, fluid dresses and jumpsuits.
What are your essential pieces for this current spring season?
I am wearing a lot of jumpsuits and sky prints this season.
What's next for your brand?
This season was quite a step for the brand, as we presented the BERENIK collection for the first time at New York Fashion Week, which was amazing due to the vibrant energy, and the runway show allowed me to view and appreciate my own work through a different angle. As for next season, I don't always want to play it safe as a designer, so I plan to evolve with my vision and try out new design techniques in the future.
ABOUT BERENIK: 
BERENIK is a New York-based, Swiss fashion brand founded in 2012 by Veronika Brusa, with the launch of the first extensive collection for Spring/Summer 2013. BERENIK stands for an aesthetically strong vision of simplicity with a contemporary style, focusing on the value of details and decisions with an equal appreciation of functionality and style. The collections of BERENIK consist of a mixture of experimental showpieces and a broad selection of wearable pieces of clothing, using sophisticated cuts with a comfortable fit, a high quality in workmanship, and the choice of materials for each garment. For each collection, BERENIK develops new printed fabrics, leather bags and accessories.
Website: www.berenik.ch
Instagram:_berenik_
Blog: http://www.berenik.ch/blog
[DARBY RADCLIFF] Photo Credit: Dan Lecca