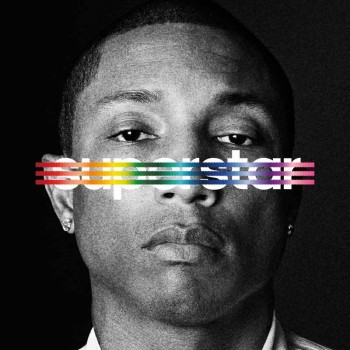 NEW YORK, Mar 27, 2014/ — Sports fans who also happen to be fashionistas just received their spring gift from Pharrell Williams with the release today of the adidas Originals Superstar Supercolor Pack.
A collaboration between adidas Originals and Pharrell Williams, this new line sees the iconic Superstar silhouette transformed via a spectrum of 50 different colourways.
"Supercolor is a celebration of equality through diversity. With 50 colours of the Superstar, everybody will be able to select his or her colour. It is more diverse than any pack ever before and therefore it is more individual than any pack ever before", says Pharrell of the release.
"With every shoe treated exactly the same, all colours are equal. No matter what colour you choose, you can be part of Supercolor. Choose your colour."
Pharrell Williams knows that the most empowering thing you can give a superstar is the freedom of expression. In collaboration with the creative and entertainer, the adidas Originals Supercolor Superstar pack offers a choice like never before.
Supercolor will be available globally from March 27th. In the lead-up to the official launch date of the Supercolor pack, adidas Originals has launched the Supercolor site where the range will be hosted and available to purchase.
To mark the launch of the Supercolor site, one lucky person globally will win the entire range of 50 Supercolor Superstars in their size, just by signing up to the Supercolor update newsletter.
For more information visit: http://www.adidas.ca/en/supercolor
Join the conversation on Twitter @adidascanada – #supercolor