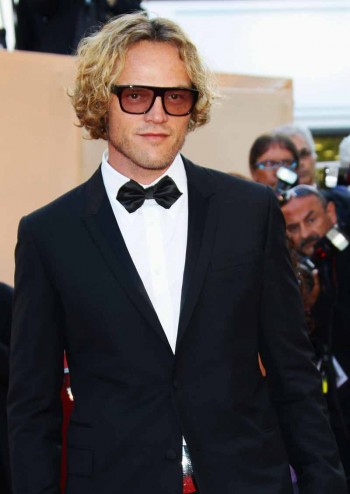 FLORENCE , Mar 19, 2015/ — The fashion season dust has not settled yet but there is already movement with the appointment of Peter Dundas as Creative Director of Roberto Cavalli.
In an announcement today, Roberto Cavalli Spa confirmed that after 7 years as Pucci's Creative Director, Peter Dundas has returned to the Florentine House where he worked side by side with Eva and Roberto Cavalli from 2002 to 2005.
"This is a homecoming for me. It is an honor for me to continue to evolve the wonderful world of Roberto Cavalli and I am very excited by the possibilities and potential of this unique brand. I cannot wait to get started", said Dundas.
"The choice of Peter Dundas was made with the desire to evolve a style that combines glamour, tradition and innovation, recognized worldwide as the signature of Cavalli since the birth of the house", commented Roberto and Eva Cavalli.
The debut collection of the Norwegian fashion designer – who also enjoys a special relationship with the world of celebrities, another of Cavalli's distinctive features – are set to be seen on the Milan catwalks in September.
Peter Dundas will be directly responsible for the creative direction for the RTW Women's, Men's, and Accessories collections, as well as all the licenses. He will also be directly involved in the marketing and communication strategies of the brand – a portfolio of roles that will enable a repositioning of the house established by Roberto Cavalli in the early 1970's.
Launched in the early 1970s, the Roberto Cavalli Group is one of the most renowned and respected "Made in Italy" brands due to the creativity and stylistic innovation that has always distinguished its apparel, footwear, hangbags and accessory categories.