NEW YORK, March 8, 2015/—Reebok has evolved with the latest boom in fitness and is leading the change in understanding how the consumer is living through the Delta, its new brand mark, which stands as a symbol of change and depicts how the female consumer lives within a fitness lifestyle. Reebok's purpose is to inspire people everywhere to be their absolute best- physically, mentally and socially.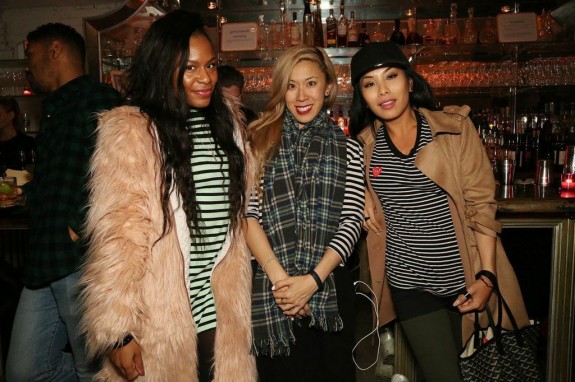 Axis' Show Director Vanessa Chiu and Reebook recently hosted a private dinner at Beauty & Essex in New York celebrating Reebok's #ToughIsBeautiful initiative and the launch of Axis Show.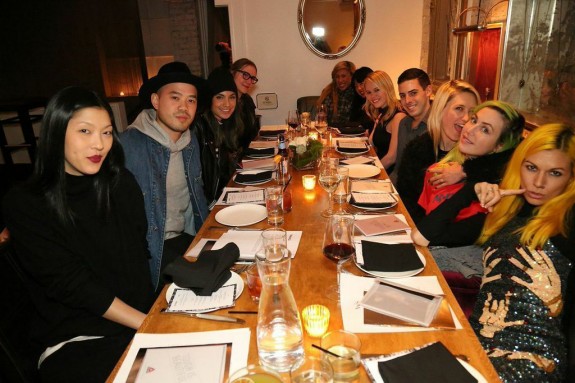 After cocktail hour, the event hosted a panel moderated by Billboard Magazine's Fashion Editor Tasha Green. The panel featured Julie Foucher, Melody Ehsani, and Tara Stiles discussing their vision of #ToughIsBeautful and what it means to them.
The Reebok woman pushes her limits, leads with confidence, and is empowered and strong. The fusion of performance and fashion in the fall/winter 2015 capsule collection exemplifies a key understanding about the Reebok female consumer, that "Tough is Beautiful." While, Reebok strives to embrace its heritage and strong DNA in fitness, they do so in a way that leads to a better future filled with more beauty, more strength, more style and most importantly, more confidence.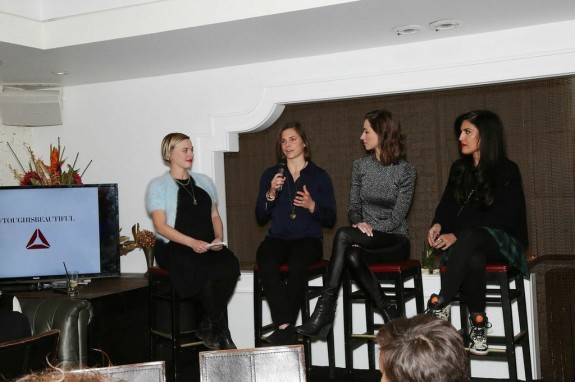 Photo Credit: Ellen Stagg