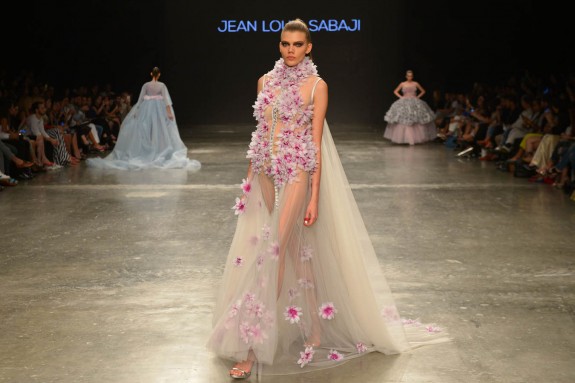 DUBAI, Apr 15, 2015/ — From the Fashion Forward Dubai press notes:
Designer: JEAN LOUIS SABAJI
Collection Name: FLORIOGRAPHY
Number of pieces: 30
Materials used: Brocard, Organza, Satin, tulle, silicone, crepe and shantung.
Inspiration:
Floriography is the language of flowers, where different flowers convey different messages. Jean-Louis chose to use a contrastable colour scale that varies from bold colours to pastels showing both soft and dark meanings of flowers. Volumes were inspired by the Victorian era where fashion witnessed many changes in the silhouettes.