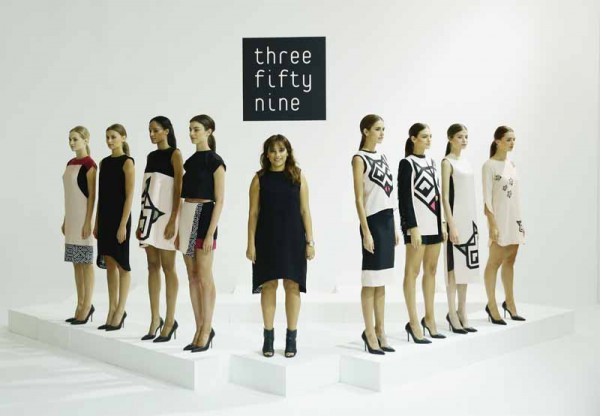 DUBAI, Apr 16, 2015/ — From the Fashion Forward Dubai press notes:
Embracing diversity & liberation in each & every aspect of life, with a strong belief turned-into-motto that Perfection Is Overrated, THREE FIFTY NINE was founded in 2013 aiming at introducing diverse wearable art.
The young brand is constantly collaborating with renowned and emerging artists and always welcomes new talents.
Offering an extensive range of women's fashion, all designs are completely original and lovingly hand crafted, using only the finest fabrics and embellishment to create beautifully flamboyant masterpieces.
The artwork is developed by prominent painters and transformed into wearable art, while fabrics ranging from superior silk, crepe and cotton are carefully handpicked from several countries such as Turkey and Italy and created with quality and precision.
THREE FIFTY NINE developed the first of its kind concept in the region where collaboration between art and fashion brings exclusive apparels to consumers.
Combining beautiful art with unique silhouettes to develop those creative pieces is a challenging yet inspiring experience; confident it would set a trend amongst fashionistas in the region
Photos by Vittorio Zunino Celotto/Getty Images for Fashion Forward