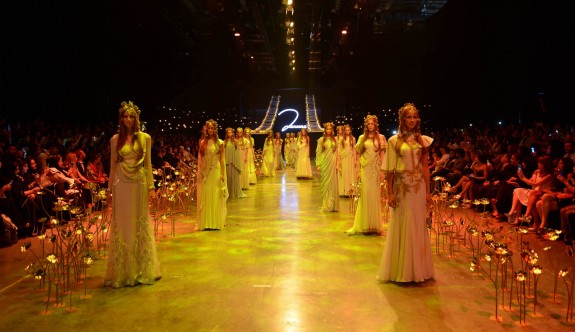 DUBAI, Apr 16, 2015/ — From the Fashion Forward Dubai press notes: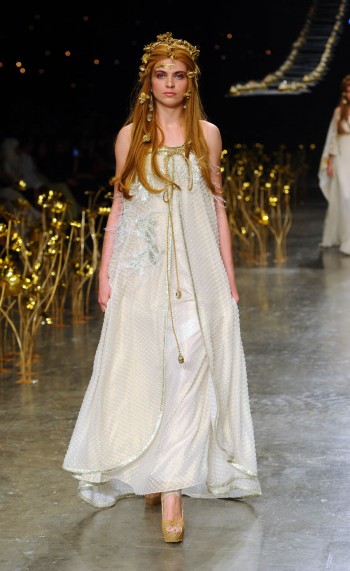 Designer: Zareena
Collection Name: Piece
Number of pieces: 41 Pieces
Materials used: Chiffon, Organza, Georgette, Gold and Silver Threads and laces and Acrylic Flowers.
Inspiration: Ideation and creating designs is a continuous process and never ceases. As soon as one collection is released the quest for new ideas begins.
It is fascinating how ideas come from what we are exposed to.
By watching the news, we would clearly make out that chaos is widespread! The concept for the collection came from the question, "is this how we wanted our world, our lives and our environment to be?"
Amidst the pandemonium hovering around us, the only sensible action is focus on our inner peace, self-awareness and to make a difference however small towards PEACE.
This is what the collection portrays.
From the angelic whites, washed-out muted pastels, coupled with gold and silver, to crystals and florets, the collection reflects serenity, a message of tranquility and inner contentment.
The collection will preview 40 pieces.
Photos courtesy of Fashion Forward Dubai