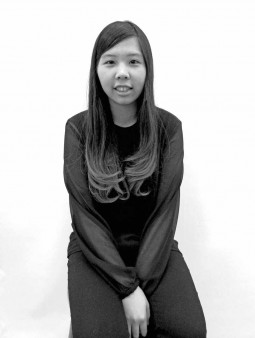 Patricia Wijaya, B.F.A. Fashion Design, was born and raised in Jakarta, Indonesia. Before pursuing her degree in the States, Wijaya worked as an assistant for Indonesian designers Itang Yunasz and Susan Budihardjo.
Wijaya's family history of scoliosis has been a source of inspiration for her collection; the center-curved seams on each garment mirror the shapes of scoliosis back braces. Wijaya's collection juxtaposes informal denim with the luxe detail of intricate hand beading.
The annual Academy of Art University Graduation Fashion Show was held San Francisco on May 14, 2015.
Runway Photos by Randy Brooke and Designer Portrait by Rob Curry, courtesy of AAU