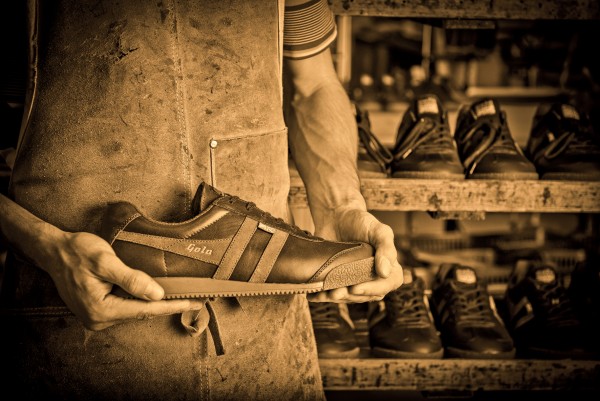 The Gola brand was born of humble beginnings in a small factory in 1905. Since then, the brand has experienced a rollercoaster ride, surviving two World Wars and various other trials and tribulations to blossom in the 1960s and 70s as the pre-eminent sportswear brand. Gola creatively incorporates its unprecedented heritage into its flagship designs, by combining styles from the past with today's most sought after trends.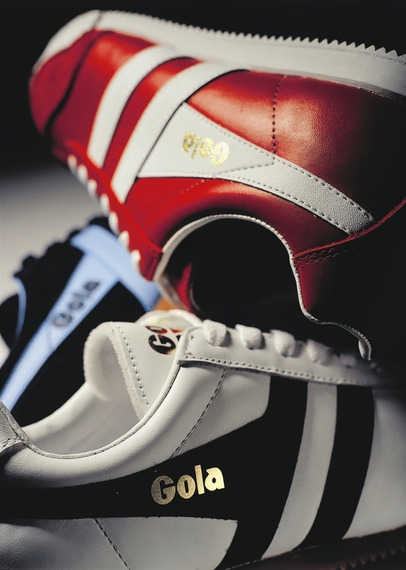 British footwear brand Gola Managing Director Tony Evans believes that "the most exciting aspect of the Gola brand is the heritage characteristic of the brand, which has 110 years of unique history. I also love the people behind the brand because we have grown together as a brand and have evolved as a team."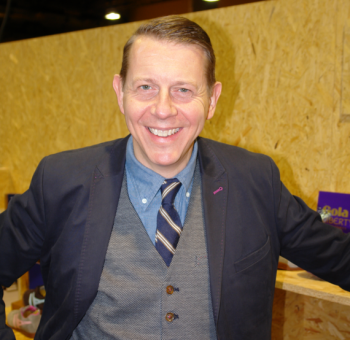 How did your journey with Gola begin?
I was actually working for the parent company, Jacobson Group in 1994, which acquired the Gola brand in 1997. Since that year that Gola was acquired, I have been serving as the brand manager and have seen the brand grown significantly.
How do you think the Gola brand has evolved over the years?
Throughout my years managing the brand, I have seen the Gola brand evolve dramatically. Gola's brand heritage includes its early beginnings in the Pre-war years, in which Gola was known for making boots for the army.
Then, in the 1960s through the 1970s, the Gola brand was known for its sports heritage because the brand designed authentic, football boots for the Manchester and Liverpool football clubs. Then, going into the years of 1970s-80s, Gola was known as a cool and authentic fashion sneaker brand and genuinely made products that sports players wanted to wear. Now, the Gola brand has evolved from a football boot brand to a full-grown fashion brand that includes sportswear, apparel and accessories.
Who is the ideal Gola consumer?
The ideal Gola consumer audience includes college graduates and young professional individuals who want to look good and do not always follow the same trend. Our product is also for a style-conscious individual who wants a genuine heritage style product that comes in various materials, styles, and colorations.
What differentiates Gola from other brands in the market?
We are a small, privately owned business, so we have flexibility in decision-making. For instance, our design team has the ability to do what they want to as long as they are working within the framework of the brand's core values, so our design team is flexible with taking authentic Gola silhouettes and designing a fashion twist with either printing material, different denims, or different dyes and washes on denim. Also, the Gola brand feels very aligned with our consumer and we want to give our consumers a brand that offers genuine authentic heritage and the latest materials and color options.
What are the main selling points of Gola? 
The product has to be what the consumer wants, and the price point has to be what the consumer is prepared to pay for, so having the right distribution channels is key.
Also, Gola's collaborations with artists, designers, and musicians have helped to promote and further sell our brand. Our previous collaborations included Jonathan Saunders, Christian Lacroix, and now currently, Liberty. Collaborations are great because they allow somebody else to put their perception and twist of the brand and speak within our core brand values.
What key collection or product is most popular with Gola consumers?
Popular styles for this Spring 2015 season includes our authentic Harrier style, which was the first original Gola style first produced in 1968, as well as the Comet canvas washed style with the Gola authentic wing logo that comes in different color combinations and materials.
What is your personal favorite Gola product?
I love my "Made in England" Harrier style shoes that have premium leather with English mill lining material because they are comfortable and I can match my brown and black pairs with everything I am wearing for the current season.
What is next for the Gola brand?
Our primary goal is to develop our business where the market is right for it. Also, we have progressed from working with distributor trading directly through U.S. corporations to working directly with U.S. retailers, as well as we just set up our Gola U.S. website.
Photos Courtesy of GOLA
[DARBY RADCLIFF]