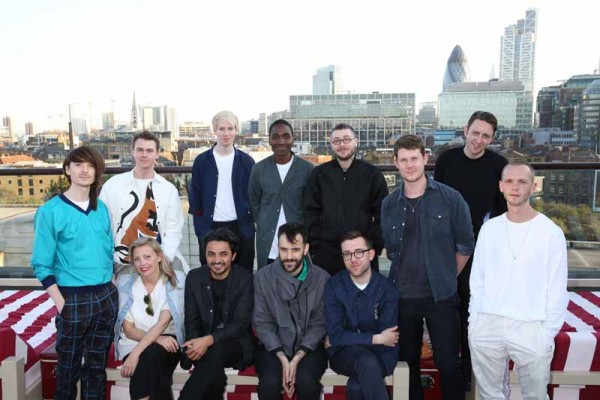 Established in September 2009, NEWGEN MEN has become one of the most prestigious fashion awards globally. And for the Spring/Summer 2016, twelve emerging menswear talents had been selected to receive NEWGEN MEN support, sponsored by TOPMAN to showcase their SS16 collections at London Collections Men.
Ready-to-Wear menswear brands, Bobby Abley (catwalk), Cottweiler (presentation), and PIETER (presentation) join the existing NEWGEN MEN recipients: Agi & Sam (catwalk), Alex Mullins (presentation), Astrid Andersen (catwalk), CMMN SWDN (presentation), Craig Green (catwalk), Diego Vanassibara (installation), Kit Neale (salon show), Nasir Mazhar (catwalk) and Vidur (installation).
Caroline Rush, Chief Executive of the British Fashion Council, commented: "NEWGEN MEN is globally recognised as an identifier of talent and celebrates an industry that is growing rapidly, providing much needed support for the emerging businesses that will one day sit at the helm of the menswear sector. The opportunity to showcase a collection at London Collections Men and the key mentoring support that this initiative offers could not be awarded to twelve more deserving designers, each a unique and exciting success story in the making. "
The NEWGEN MEN committee is made up of: Ben Banks, Four Marketing; Catherine Hayward, Esquire; Charlie Porter, Financial Times; Damien Paul, MATCHESFAHION.COM; Darren Skey, Harvey Nichols; Gordon Richardson, TOPMAN; Jason Griffiths, TOPMAN; Lulu Kennedy, Fashion East; Robert Johnston, GQ; Sam Lobban, MR PORTER. Members of the BFC on the committee include Anna Orsini, Caroline Rush, Laura Hinson, Michelle de Conto, Narmin Mohammadi and Simon Ward.
Attachment picture from left to right: Diego Vanassibara (Diego Vanassibara), Alex Mullins (Alex Mullins), Sam Cotton, Agi Mdumulla (Agi & Sam), Bobby Abley (Bobby Abley), Sebastiaan Groenen (Pieter), Ben Cottrell, Matthew Dainty (Cottweiler), Emma Hedlund, Saif Bakir (CMMN Sweden), Richard Brand (Vidur), Kit Neal (Kit Neale). Not on the picture Astrid Andersen (Astrid Andersen), Craig Green (Craig Green), Nasir Mazhar (Nasir Mazhar) and Raj Mistry (Vidur).