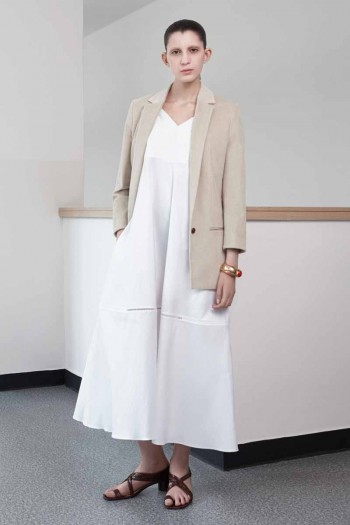 With white and beige as the main color palette interspersed with red and orange for drama, Samuel Drira, the brand's Artistic Director presents the Nehera Resort 2016 collection.
His wealth of fashion knowledge and experience comes from working as a creative consultant for brands such as Hermès and The Row and from his years at Encens magazine, of which he was a co-founder and the publication's fashion director.
NEHERA was re-launched in 2014 after Ladislav Zdut had acquired the rights for the brand. In the 1930s the brand became an industrial leader through the ground-breaking concept of creating a ready-to-wear company with full vertical integration.
Today the company is based in Bratislava, Slovakia (former Czechoslovakia) and fall/winter 2015 collection marked the rebirth of the brand. The Resort 2016 collection is its second collection.
Photos courtesy of Nehera