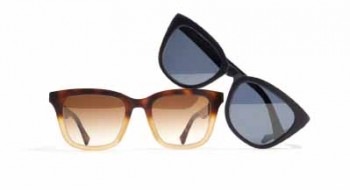 BREAKFAST AT TIFFANY'S
Models MULBERRY and ORCHARD echo the bohemian spectacle of 1960s New York. MULBERRY quotes the bewitching elegance, and mischievousness, of Audrey Hepburn in the legendary film "Breakfast at Tiffany's."
Male counterpart ORCHARD, named after Orchard Street in New York's Lower East Side neighbourhood, is a throwback to the post-war cool jazz era. With a distinctive matte finish, tapered sides, and iconic shapes, MULBERRY and ORCHARD both make an effortless statement.
Model: MULBERRY & ORCHARD, Collection: DECADES SUN, Material: Acetate
Colours: Matt Black, Matt Taupe, Matt Darkblue, Matt Barbados
Price: 319EUR / 495USD / 275GBP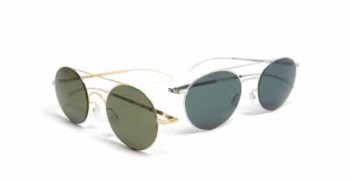 MYKITA MY+
Fine contours are a distinguishing style feature for the 2015 summer season. The high position of the nose bridge in models TOHOU and ROOPE is also a reminder of the sporty elegance of the 1920s and 1930s. Both models are fitted with polarized MYKITA MY+ lenses, which ensure maximum contrast and fade out unwanted surface reflection – developed especially for MYKITA in Black, Fern and Neophan.
Model: ROOPE & TOHOU, Collection: LITE SUN, Material: Stainless steel
Colours: Black, Glossy Gold, Shiny Silver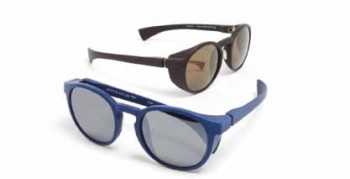 RETRO FUTURISTIC LOOK
SOLA and PUCK from the MYKITA MYLON collection meet all the expectations of this fashion sports range: both frames are extremely light, highly adjustable and robust. The classic front is fitted with protective elements on the side temples, which lend the frame a retro futuristic look. Now, let's hit the mountains!
Model: SOLA & PUCK Collection: MYKITA MYLON SUN, Material: Mylon
Colours: Pitch Black, Storm Grey, Night Blue, Ebony Brown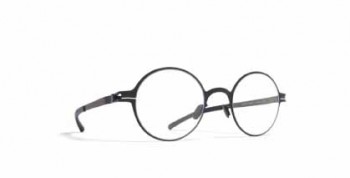 ROUND AND REDUCED
The iconic round shape of the 1920s is resurrected in a more slimline fashion in the model PIT. What previously appeared as voluminous has been reduced to a minimalistic contour. The historic form language is nevertheless maintained. Another striking feature is the nose bridge, which traces the outline of the nose with a thin line. The result: a round and reduced classic.
Model: PIT, Collection: NO1, Material: Stainless steel
Colours: Black, Blackberry, Glossy Gold, Dark Brown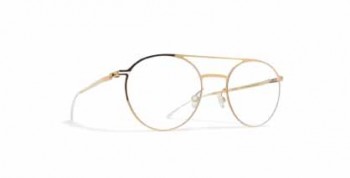 SPORTY VINTAGE
The silhouette of KJELL is a reminder of the original sports glasses. A key feature is the elongated nose-piece, which connects the two parts of the frame and ensures stability. MYKITA translates the sporty classic vintage look of the 1930s into an exceptionally light corrective frame for the here-and-now.
Model: KJELL, Collection: LITE, Material: Stainless steel
Colours: Black, Glossy Gold, Shiny Silver, Navy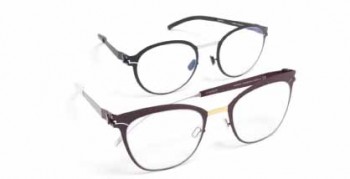 MAD MEN & WOMEN
VIRNA and GISBERT are so "Mad Men" that both models seem to have walked straight off Madison Avenue. VIRNA, which epitomises the look and style of head-secretary Joan is a classic butterfly shape from bygone eras, which makes a fresh appearance reinterpreted into MYKITA's own aesthetic. GISBERT, the counterpart for all Don Drapers, is a classic panto shape with considerable edge. The accessory for a retro-business look.
Model: VIRNA & GISBERT, Collection: DECADES, Material: Stainless steel
Colours: Silver/Black, Silver/Basalt, Gold/Burgundy, Gold/Jet Black, Gold/Terra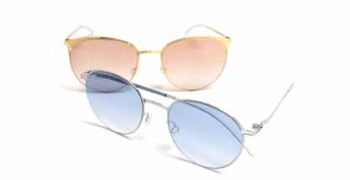 COSMETICAL LENSES
All around the clock the lenses of the delicately contoured, oversized LINNEA and OLSEN are arguably the focus of attention. The bright hues of summertime inspired the Sky Blue lens colour, ranging from mid-blue to a pale-bluish white. Its opposite number, Sunset, features an orange-brown progression mirroring that special colour that precedes dusk. Lightweight glasses for easygoing, sun-kissed evenings.
Model: LINNEA & OLSEN, Collection: LITE SUN, Material: Stainless steel
Colours: Black, Glossy Gold, Shiny Silver