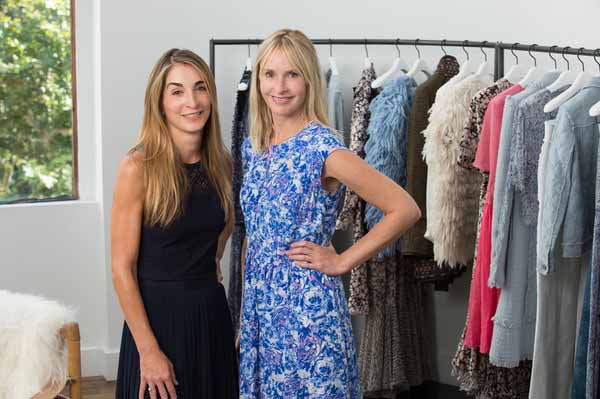 NEW YORK, Aug 7, 2015/ — Positioning the Rebecca Taylor brand for global growth, Kellwood Company, a leading apparel manufacturer announced early this week the appointment of Janice Sullivan as President of its Rebecca Taylor brand. Co-Founder Rebecca Taylor will continue to serve as the brand's Creative Director for this highly successful fashion collection geared toward refined and modern women.
In her new role, Sullivan will direct day-to-day business operations, and will partner with Taylor to leverage each other's strengths and drive the Rebecca Taylor brand strategy both in the US market and internationally. Sullivan will report to Kellwood's CEO.
"I am excited to have Janice lead our team," said Rebecca Taylor. "I look forward to a great partnership with her, and being able to leverage her substantial industry experience and business acumen toward growing our brand."
Sullivan comes to Rebecca Taylor with 25 years of experience, most recently serving as CEO of Edun Americas since 2009. Founded in 2006 by Bono and his wife Ali Hewson, Edun promotes trade in Africa through garment production. Janice joined Edun when LVMH bought a minority stake in the brand.
Previously, she served as President of Calvin Klein Jeans, where she was responsible for all aspects of US operations, including merchandising, sales and marketing. Prior to that she held executive positions within Liz Claiborne Inc., including tenures as President of DKNY Jeans and Active.
"I am looking forward to partnering with Rebecca," Sullivan said. "She has an aesthetic that uniquely blends softness with structure in a way that expresses the aspirations of many modern women. I look forward to expanding on her vision and working with the team at Kellwood to globally grow an already successful omnichannel platform."
Photo above: Janice Sullivan (L) and Rebecca Taylor, courtesy of Rebecca Taylor