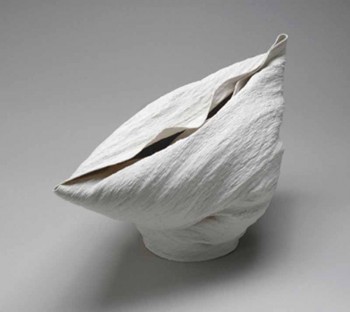 "Two words drove the development of my collection: RUPTURE– REDUCTION. RUPTURE: A moment of release; broken. A moment of change; shift. A cut, a slit. These 'shifts' or 'rips' symbolize a lived garment ­-the human touch -­-of life existing within the garment. REDUCTION: The elimination of information; breaking down of a complex form into a singular self.
I work via the process of reduction. I examined clothing in its most reduced form, tubes. All clothes are – in the most simplified form – tubes connected to other tubes; a sleeve, a pant leg, the body of a sweater – and holes from which our extremities extend – a neck hole, a cuff, plus moments of connection.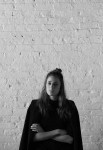 I examine clothing from abstract 'tubes', taking away a preconceived idea of where these tubes must exist and allowed them to become what they wanted to be." – Designer, Katherine Ann Mavridis
Launched in 2010 by former Dean, Simon Collins, with support from Donna Karan, the MFA is the first graduate program of its kind in the United States. The Parsons MFA show is a runway presentation showcasing 11 collections from the 2015 graduates of the Parsons MFA in Fashion Design and Society, a globally recognized, highly selective program for emerging designers.
2015 Parsons The New School for Design MFA Runway Show
Wednesday, September 16th at 11:00 a.m.
MILK Studios
450 W 15th St.
New York, NY 10011